When Caring Women Unite...
A child's life can improve. Our systems can change. Our community can thrive.
United Way of Central Iowa's Women United members are an empowered group of women laying the ground work for future success in our youngest central Iowans by continuing to make measurable impact in Early Childhood Success.
We roll up our sleeves to give our youngest central Iowans the best start. We leave a legacy of change that makes central Iowa better for everyone.
Women United is for any woman or family who believes that every child should have access to quality care and learning opportunities in their early stages of life.


Join Women United
Your investment directly impacts central Iowa children for their entire lives by ensuring they are on a path to success – toward creating a thriving life for themselves – from the start.
As a Women United member, you can also enjoy these benefits:
A firsthand, and sometimes behind the scenes, look into how your investment improves young children's lives.

Opportunities to share your expertise and talents on committees and through volunteering.

Invitations to events where you can network and build connections with like-minded women and community leaders.

You create powerful, lasting change through an internationally recognized group of dedicated female philanthropists.

Access to new business and career opportunities by demonstrating community leadership.

Regular communication from the Women United Director on updates, educational opportunities, and events.
In addition, you'll also receive the following at these levels of membership:
$1,000 Level: Recognition as a member of United Way of Central Iowa's LEAD UNITED—a group of thousands of local leaders contributing $1,000-9,999 to United Way—published online
$2,500 Level - Lead Woman: Annual photo recognition in the Des Moines Business Record.

$10,000 Level - Woman of Tocqueville: Full membership in the Tocqueville Society
Women United Step-up Program
Enjoy the benefits of Women United membership by joining a three-year step-up program.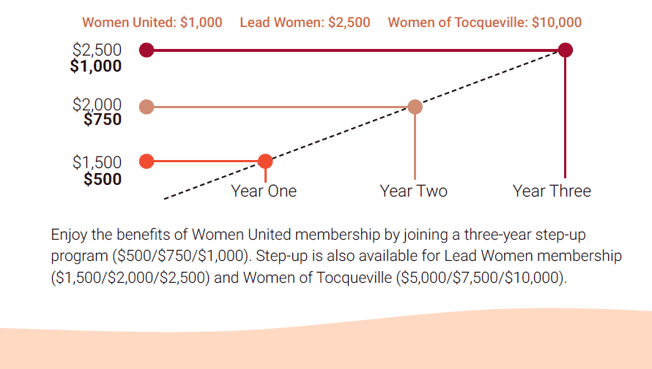 How we Invest
Each year, Women United invests more than

$1.6 million

in research-based strategies and programs that create a lasting impact on the next generation.

---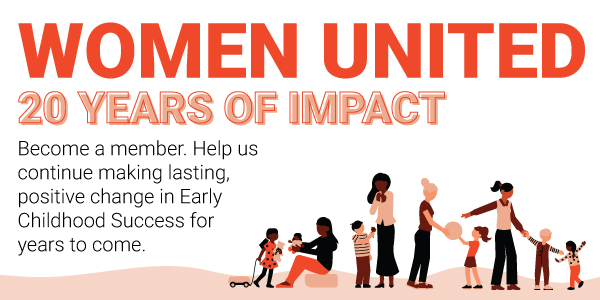 Since 2002, Women United has raised more than $21 million to improve the network of care and learning that ensure young children are ready to succeed in school. More than 700 of central Iowa's most generous and influential women give their time, voice and resources to support quality early learning and provide opportunities for those who need it most.


---
Why Women Give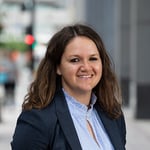 Jess McCulloh, Wells Fargo
"More people in this world should have the opportunity to drop their kids off and pick them up at the end of the day and know that they will be safe, cared for, and have a great day. By lifting up all families, we are enhancing the experiences of our own children as well. "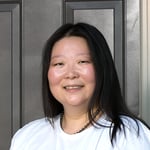 Jem Gong-Browne, Principal
"I don't know that my family was ever in a position to give, but I felt I was on the receiving end of a lot of things, so now I'm in a position to give back."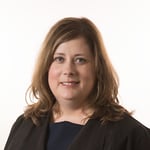 Jamie Schug, DART
"I feel good knowing that the dollars I contribute to Women United support young children in our community and put them on the right path to be ready to start kindergarten."
When you're a member of Women United, you have the opportunity to take an active role in fostering a thriving community and create lasting change by volunteering with one of the following committees:


Engagement Committee
Inspire fellow members to get engaged with the important work United Way and its partners do to promote Early Childhood Success. Social, informative, volunteer, and advocacy events lead to growth of Women United and help to retain current donors. This committee works together to strategically develop, plan, and execute these engagement opportunities for prospective and current Women United members.
Engagement Committee Tri-Chairs:

Kelsey Arganbright, Lori Fenton, and Jess McCulloh


Engagement Committee Members:

Ashley Bohnenkamp, Ashley Mataloni, Erin Osier, and Ashley Quint

Investment Committee
Evaluate, measure, and invest the Women United gifts purposely back into the community. This committee makes decisions, as well as helps design and implement effective strategies, to achieve progress in the key indicators of success under Early Childhood Success. Based on involvement, knowledge, and available information; committee members also make recommendations to United Way of Central Iowa staff and cabinets.
Investment Committee Chair:

Siobhan Harman


Investment Committee Members:

Katie Drosieko, Maureen Henderson, Andrea Kloberdanz, Kelsey Knowles, Sherry Perkins, Meighan Phillips, Julie Ressler, Wendy Rus, Emily Smalley, and Amanda Young

Leadership Council
Facilitate clear annual direction, implement strategic planning, and support the overall growth of Women United. This council is composed of current Women United members in leadership positions amongst committees and ensures the mission is being executed.
Overall Women United Chair: Christine Bruner
Women United Global Leadership Council Member: Tessie Johnson
Leadership Council Members: Kelsey Arganbright, Lori Fenton, Siobhan Harman, and Jess McCulloh

Women United Impact
3,321
children ages 0-5 participated in high-quality early literacy programs funded by Women United.
1,305
children had a developmental screening to assess age-appropriate skills and identify developmental delays, with 11% receiving additional resources to improve school readiness.
161

preschool children at Women United-supported centers partnered with a mentor to develop reading skills through Book Buddy. 74% of the children showed growth in literacy.
72%
of Central Iowa kindergartners were proficient in literacy skills, up 16% from two years before.


It's not just the children in Women United-supported programs who are impacted by your investment. Their parents lives are improved, as well. Watch this video about how Misty and her son have worked to rebuild their lives after tragedy.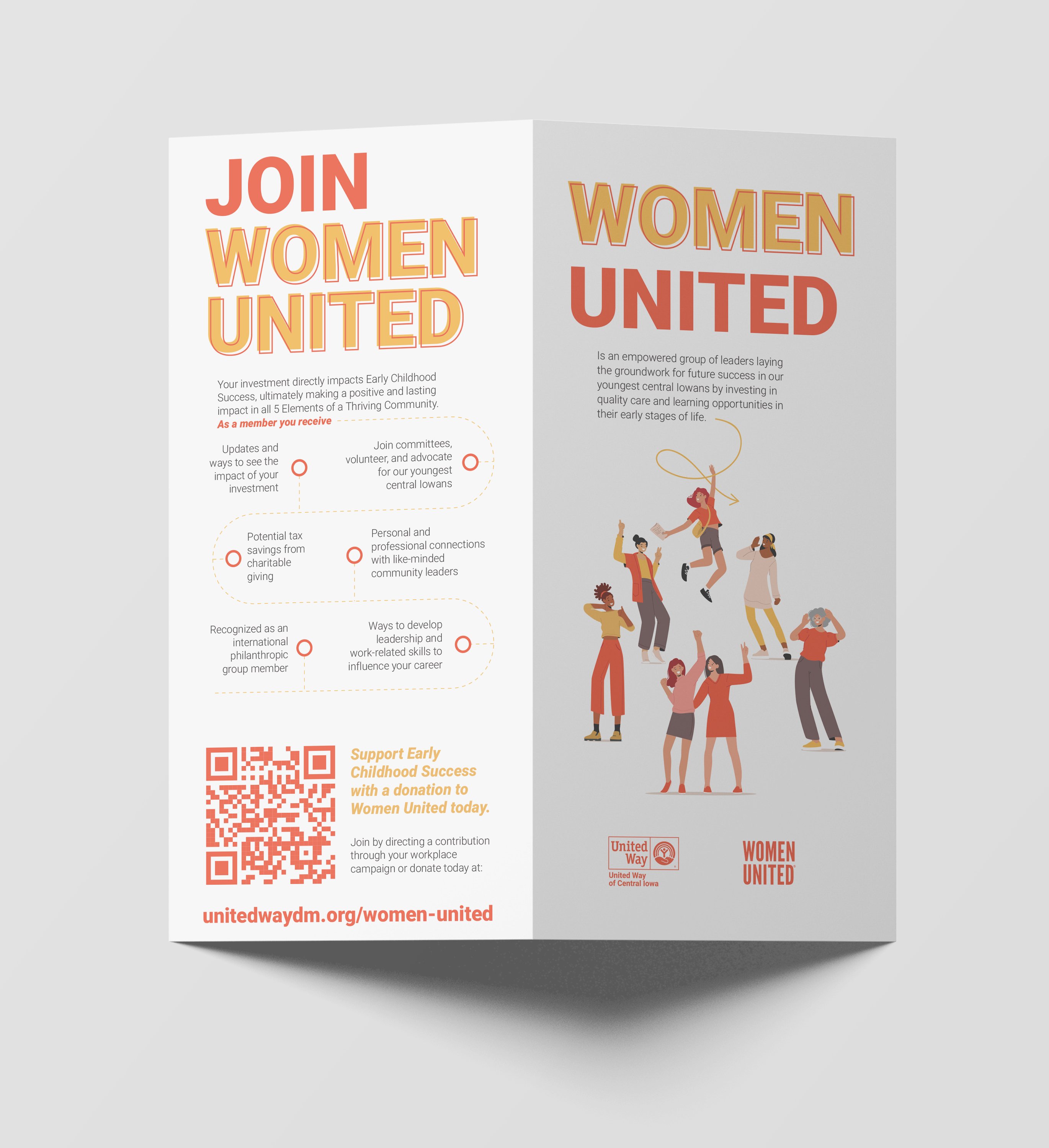 Women United is Sponsored By:
---
"Women United is a powerful force in central Iowa. Our members are leaders in our community, and support and advocate for our young neighbors, family, and friends who can't advocate for themselves. We are proud to have raised millions and invested in some impactful programs supporting children, their families, and their care providers."



Chase Young
Individual Engagement Officer