"When caring women unite, children's lives improve."
United Way of Central Iowa Women's Leadership Connection (WLC) members believe all children should start school ready to learn. Graduation from high school is an 18-year journey, beginning at birth. WLC invests in research-based strategies that ensure children are ready for kindergarten – the first step in that journey.
Since 2002, WLC contributions have exceeded $16 million to improve the network of care and learning that ensure young children are ready to succeed in school. More than 650 of central Iowa's most generous and influential women give their time, voice and resources to support quality early learning and provide opportunities for those who need it most.
"I feel good knowing that the dollars I contribute to United Way WLC support young children in our community and puts them on the right path to be ready to start kindergarten. I also enjoy the networking opportunity that WLC events provide."
– Jamie Schug, WLC member
Why Join?
Nothing is more important to our community than ensuring every young person succeeds in school. Through financial contributions, advocacy and volunteerism, Women's Leadership Connection members ensure children are ready for kindergarten. Align your financial contribution and volunteer efforts to help children start kindergarten ready to learn and succeed.

Network with like-minded women and community leaders.

See first-hand how your investment is improving young children's lives in central Iowa.

Be part of a nationally-recognized group of dedicated female philanthropists.
We're inviting you to LIVE UNITED and join United Way of Central Iowa Women's Leadership Connection with an investment of $1,000 or more for kindergarten readiness.
WLC Membership Benefits

Member level
Exclusive invitations to WLC events, where you can meet, learn from and connect with some of central Iowa's most influential women.

Timely e-newsletters that relay information about your investment in kindergarten readiness, events and volunteer opportunities.


$1,000 Level
Membership in the Leadership Circle, a group of more than 3,500 local leaders contributing $1,000-9,999 to United Way of Central Iowa.

Recognition in our United Way of Central Iowa Community Report and Leadership Circle Registry, published annually.

Opportunity to participate on WLC committees that provide direction related to special events, volunteer opportunities, early childhood investments, fundraising and advocacy.


$2,500 level – Lead Woman
$10,000 level and above – Woman of Tocqueville
All of the above, plus full membership in the Tocqueville Society.
WLC Membership Step-Up Program
If you are ready to join WLC but cannot yet make the full financial commitment of $1,000 or $2,500, the step-up program is a great way to begin.
WLC Member
($1,000)

WLC Lead Woman
($2,500)

Woman of Tocqueville ($10,000)

YEAR ONE

$500 (Minimum)

$1,500 (Minimum)

$5,000 (Minimum)

YEAR TWO

$750

$2,000

$7,500

YEAR THREE

$1000

$2,500

$10,000
Upcoming WLC Events
June
July
Webinar
Women of Tocqueville Event


(July 11)

Program Tour
August
Backpack Heroes Packing Event (August 2)
Premier Event (August 30)

September
Day of Action (September 11)
Webinar
October
November
Holiday Helping Hand guide released (Nov. 1)
Literacy Kit Finishing Event
December
Legislative Breakfast
Women of Tocqueville Holiday Event
January 2019
February 2019
---
WLC Advisory Committee
Comprised of the Chairs of each WLC Committee, members of the Advisory Committee share updates on each area, discuss strategic direction, and assist with on-going communication and explore ways to highlight WLC successes and early childhood issues.
---
WLC Advocacy Committee
Monitor and engage in legislative activities related to early childhood learning including interaction with legislators and hosting advocacy-related educational sessions for WLC members.
Heather Bahe
Deanna Benningsdorf
Margaret Borgen


Teree Caldwell-Johnson


Carrie Clogg
Lonnie Dafney


Cheryl Dahlquist


Stephanie Darbo
Darcy Darrah
Danielle Foster-Smith
Michelle Giffith
Emily Hamilton
Suzanne Heckenlaible
Karman Hotchkiss
---
WLC Investment Committee
Develop new investment strategies, monitor current investments, make annual funding recommendations and provide quarterly updates to UWCI Executive Committee.
Women's Leadership Connection members invest their money, expertise, time and influence to strengthen our community's network of early learning for young children— helping them begin kindergarten ready to read, learn, succeed.
Your WLC contributions and volunteer action:
Support 18 early learning centers and more than 200 in-home care proviers, giving 2,000 children a nurturing, safe and enriching environment in which to learn and grow

Improve children's health and development by promoting quality child care, school readiness and early grade reading skills

Provide facility improvements, curriculum enhancements, wage incentives and training for teachers and staff

Participate in volunteer opportunites such as Stuff The Bus book drive and the Book Buddy reading program


---
WLC Engagement Committee
Plan and execute special events for WLC members including networking, education, and recognition of child care providers reaching milestones.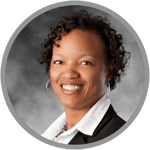 VOLUNTEER ENGAGEMENT CHAIR
Lonnie Dafney
Director of Human Resources
Federal Home Loan Bank

VICE CHAIR
Carrie Bening

Lara Liss


Becky Nash
Nancy Sandor
Alynn Smith
Georgann Smith
Mikki Stier


Chris Terhark
Erika Williams
---
WLC 2017 Campaign Committee
Provides input to determine annual WLC fundraising goal and reaches out via personal phone calls and written communication to assist with renewing and prospecting members.