THE PARTNERSHIP
Like the longstanding partnership between the AFL-CIO and United Way Worldwide, United Way of Central Iowa and the South Central Iowa Federation of Labor, AFL-CIO have a rich history of working together on critical community issues.
Since the 1940's, we have had a formal partnership agreement, with the most recent Memorandum of Understanding signed on August 31, 2018. Our partnership works to improve the well-being of central Iowans, with the following achievements in recent years:
75 students in United Way-funded programs explored careers in building trades during the summer. Seven unions volunteered their time and training facilities.


Both organizations help central Iowans gain the skills needed in the workforce. Unions provide cutting-edge training for high-paying jobs, and United Way helps qualified candidates access those opportunities.


Union workers volunteered to deliver 27,000 donated

books to kids during

Stuff the Bus

, reading with

students through

Real Men Read

, preparing taxes for

families through the

Volunteer Income Tax Assistance

program, delivering food for those in need through

Stamp Out Hunger, and much more.


Advocacy efforts, such as participating in the Skills2Compete Coalition, with a focus on building a stronger workforce, have led to policy changes that benefit all Iowa workers.
---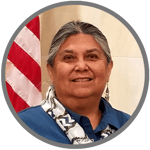 "United Way of Central Iowa is a natural partner for Labor, as we share a commitment to building a stronger community and we care about our people. Together, we can make a greater impact."
Paula A. Martinez
President, South Central Iowa Federation of Labor, ALF-CIO
---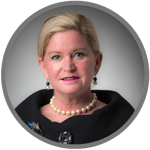 "United Way of Central Iowa is proud of the strong relationships we have with our Labor partners. Success in our shared goals leads to a thriving community for everyone who calls central Iowa home."
Mary Sellers
President, United Way of Central Iowa