Thank you for supporting United Way of Central Iowa and fostering a thriving community. Please select the appropriate tab below:
Make A Donation as an Individual
United Way of Central Iowa invests millions of dollars in our community thanks to donations from thousands of individuals like you. If you would like to make a donation, please follow the following instructions.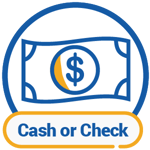 Please make your check payable to United Way of Central Iowa. Be sure to include your full name, address, email address, and telephone number so we can appropriately recognize your gift. Send or deliver to:
United Way of Central Iowa
1111 9th Street
Suite 100
Des Moines, IA 50314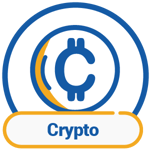 To make a donation using Crypto Currency, please click the button below to send an email to our pledge services team. We will contact you to process your donation. Your donation does not trigger capital-gains tax and may be tax-deductible.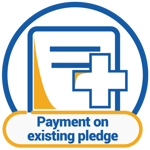 If you have made a pledge and want to make a payment, please click the button below and use the secure online donation form.
Make a Donation as an Organization
Many central Iowa organizations and employers make organizational donations as part of their Corporate Social Responsibility (CSR) Goals or engagement with the community. We are proud to count central Iowa's top employers among our generous supporters!
To Make An Donation On Behalf of Your Organization via Credit Card:
Please click the button below and use our secure online organizational donation form. Please note, organizations are required to cover the processing fee for credit card transactions.