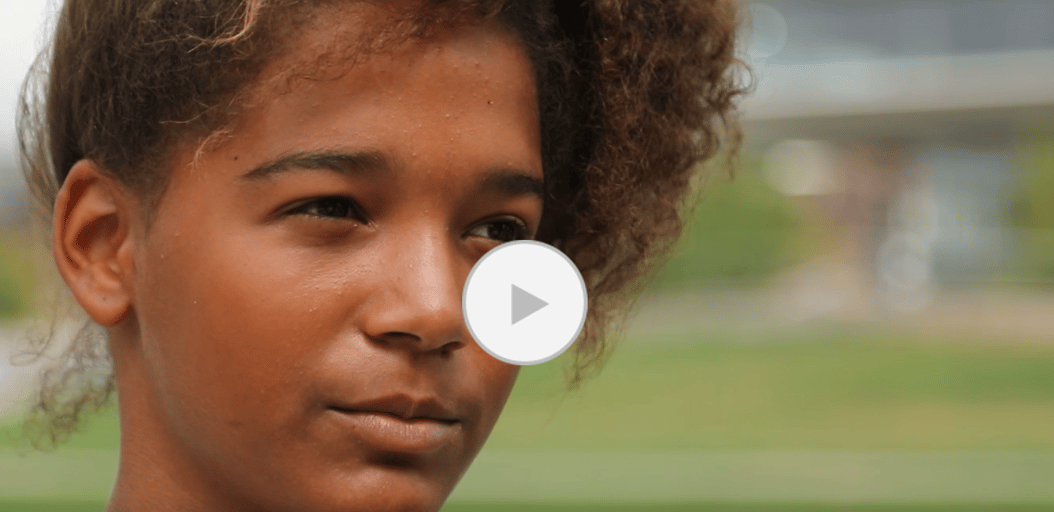 Investing in strategies proven to help middle school students transition into high school and graduate.
Middle school is tough for most students. Students experience new settings and routines, a changing network of friends, and a more competitive environment, while going through physical, social, and emotional changes. All of these factors combined increase the risk that students will fail to graduate from high school.
United Way ELI members recognize that, with extra support, central Iowa's middle and high school students can stay on a path to graduation and gain an essential building block for a better life.
Why Join?
See firsthand how your investment improves young people's lives.
Share your talents on committees and by volunteering.
Network with like-minded individuals and community leaders.
Gain new business and career opportunities by demonstrating community leadership.
Benefit from charitable giving tax savings.
You're invited to join United Way of Central Iowa Education Leadership Initiative by directing your investment of $2,500 or more to ELI for the Lead Level or become a member with an annual investment of $1,000 or more to ELI. Please consider increasing your contribution through the Step-Up option.
---

"I come from a lower middle-class family. I was the first in my extended family to graduate from college. Education is the most effective way to address poverty, hunger, crime, and other social issues. I'm living proof that education leads to greater opportunities"
Shane Schulte
Wells Fargo Home Mortgage
Iowa PTA Legislative Chair
Education Leadership Initiative Member


What's working
ELI investments are driven by the ELI Investment Committee, which makes funding decisions based on research-based predictive indicators and best practices.
Promoting a successful transition into middle school for at-risk children
Providing supportive services for at-risk students and families
Promoting and coordinating activities that reduce summer learning loss
Providing quality and engaging out-of-school opportunities
Developing programs that support positive physical and mental health
With ELI's investments, we achieved the following last year:
3,000 students

made a successful transition into high school
2,570 students

have received mentoring through Science Bound to work toward careers in STEM since the program began.
100% of students

in the SWAG2 program, which offers academic support to high-risk middle school students at Oakridge Neighborhood Services, passed their core classes.
170 students

participated in RunDSM, a program that inspires and supports at-risk students through the art of spoken word poetry and performing.


ELI Co-chairs



Tim Rhoades, John Deere Financial

Adnan Junuzovic, Wells Fargo
You're invited to ELI
Interested members: Tell us how you'd like to get involved.
Current members: Share your giving plans for the 2018 campaign.
ELI Membership Benefits
Join Education Leadership Initiative by directing $1,000 to ELI or through the step-up program. Involving this community's top leaders. Involving you.
Member Level
In unique ELI events where you can meet, learn from and connect with peers and community leaders.

Timely e-communication about results of your investments and volunteer opportunities tied to our focus on education.

Opportunity to participate on ELI committees that provide direction related to special events, volunteer opportunities and investments.
$1,000 Level
Membership in the

Leadership Circle, a group of more than 3,500 local leaders contributing $1,000-9,999 to United Way of Central Iowa.

Recognition in our United Way of Central Iowa Community Report and Leadership Circle Registry, published annually.

Opportunity to participate on ELI committees that provide direction related to special events, volunteer opportunities and investments.
$2,500 Level – Lead Member
A membership benefit of giving at the $2,500 level and above is recognition in the

Business Record

and

The Des Moines Register. Recognition is for contributions made during the 2014 campaign.
Step-Up
If you are ready to join ELI but cannot yet make the full financial commitment of $1,000 or $2,500, the Step-Up program is a great way to begin.
ELI Member


($1,000)

ELI Lead Member


($2,500)

Year 1:

$500

$1,500

Year 2:

$750

$2,000

Year 3:

$1,000

$2,500
Education Leadership Initiative Contact:
Chase Young
Director, Education Leadership Initiative
1111 - 9th Street, Suite 100
Des Moines, IA 50314
515-246-6504
cyoung@unitedwaydm.org