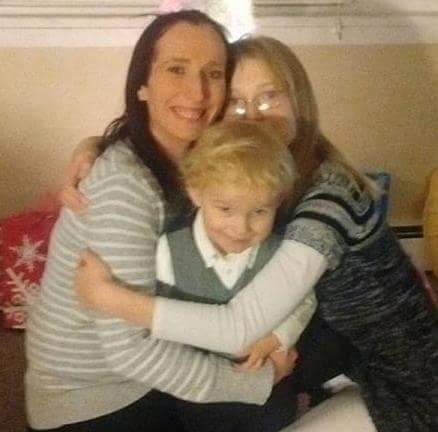 Stacie didn't realize she was a victim of domestic violence. But by September of 2017, Stacie had gone from a happy mother of two and a registered nurse to a homeless meth addict who had lost her nursing license and custody of her kids.
It all started when her boyfriend introduced her to meth. Throughout their relationship, he physically and emotionally abused her—stalking her, controlling her movements and actions, and allowing her no privacy. As her mental health further broke down from the drugs and the abuse, he used that to control her even more.
When Stacie lost custody of her kids, the Iowa Department of Human Services referred her to the Children & Families of Iowa Domestic Violence Shelter, which is funded by United Way LINC. There, she met with an outreach advocate and took the Domestic Violence Awareness class. She learned the characteristics of true abuse and recognized that she was a victim. More importantly, she committed to no longer accept that behavior in her life.
While receiving therapy and substance abuse treatment from House of Mercy, Stacie and her CFI outreach advocate set goals for the next several months: stay safe and sober, improve her self-esteem, become independent, find stable housing, and regain custody of her children.
Stacie worked hard, and—with the help of her support team—she is now 7 months sober, is working part-time, and has custody of her children.
In May, when she finishes treatment at House of Mercy, Stacie will begin working full-time with the Transportation Security Administration (TSA). She is also petitioning the Nursing Board to get her license back.
"Having an advocate who was supportive and reliable meant so much," Stacie says of CFI. "Knowing I had someone on my side through everything gave me the courage to follow through."