United Way LINC delivers unique events that elevate your community, connections and social calendar. Get behind worthy causes, make a difference you can see and hang out afterward for food and drinks.

As a LINC member, you'll have a chance to participate in:
4 volunteer opportunities with United Way or our funded partners each year

2 professional development events each year

A happy hour after each event to meet new friends like you who care about central Iowa


Most importantly, you'll know that your annual pledge of $250 or more is invested directly in the Essential Needs (such as food and housing) of struggling central Iowans.
---
LINC is new to central Iowa in 2017, so please be patient as we hit the ground running.
If you're interested in serving in a leadership role with LINC, please contact Jaclyn Wulfekuhle at jaclynw@unitedwaydm.org.

Follow us on Facebook for content about young central Iowans and updates on upcoming events.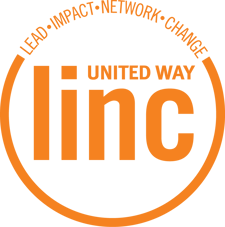 Join Now!
Individuals ages 30 and under are invited to try United Way LINC any time. We hope you'll love it and decide to join our ranks by making an undesignated gift of $250 or more to United Way.
Fill out the form below, and we'll be in contact about how to make a gift and join LINC.