Without access to essential needs, children cannot learn in school, families cannot be financially stable, and individuals cannot enjoy health and well-being.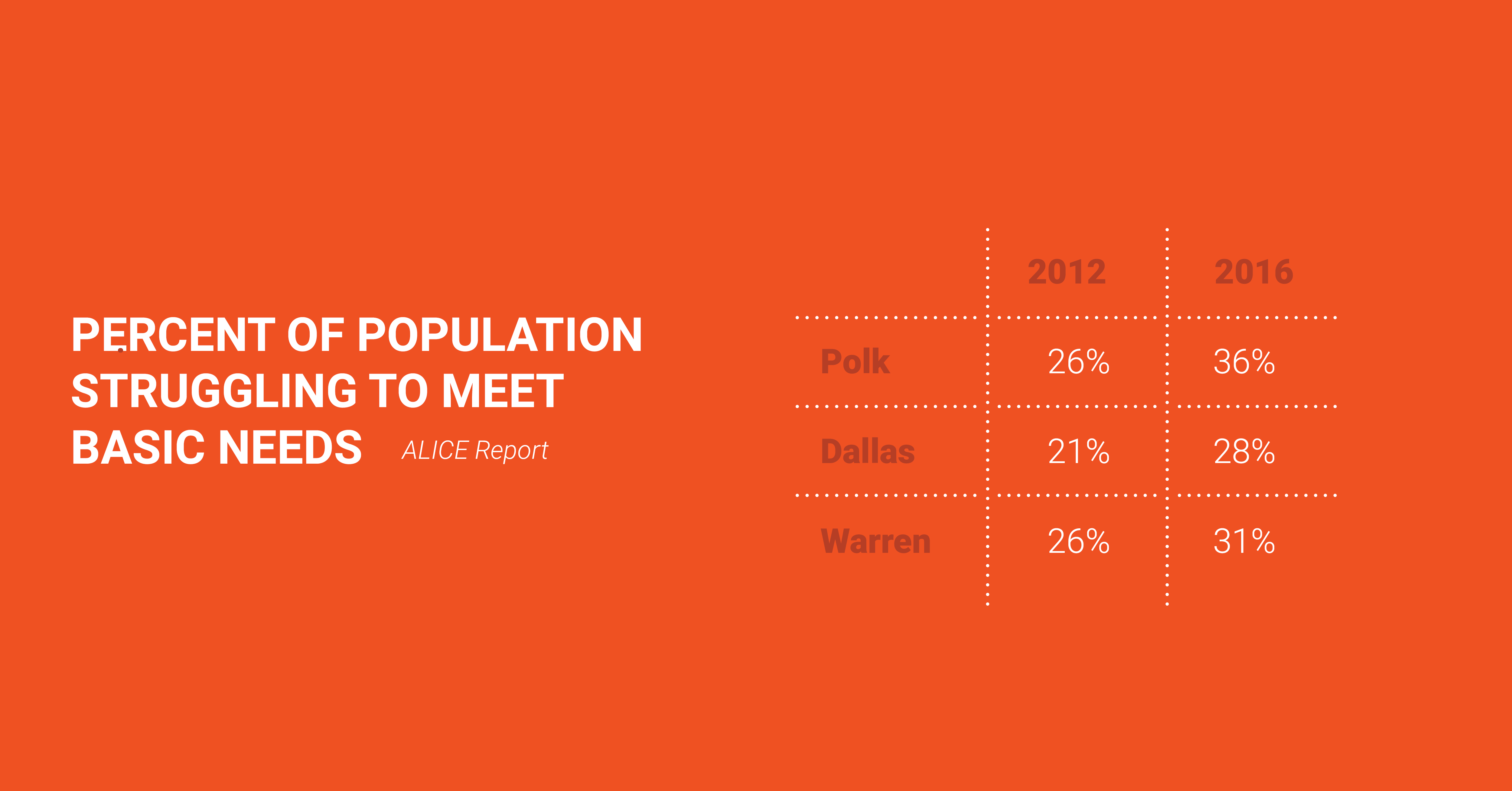 Housing costs increased by 6% while the average houshold income only increased by 1.9% from 2017 to 2018.
Polk County Housing Trust Fund & U.S. Census

96% of central Iowans who are not financially self-sufficient report transportation as a barrier.
Central Iowa Transportation Study


30 Organizations came together through the OpportUNITY workgroup for Food Insecurity to promote Summer Meal Meet-Ups for children. The awareness campaign focused on providing information and materials to everyone who had contact with children living in low-income households and resulted in an 11.3% increase in participation.


3,000 people received United Way-funded legal assistance to help increase financial stability. Successes include:

731 Families/individuals stayed in their homes.

1,104 People received legal assistance with housing issues.

851 Families/individuals were protected from losing their assets, such as income, a vehicle, or a home.


Due to COVID-19 211 served as the statewide hotline to respond to the questions and concerns regarding COVID-19 pandemic for the Iowa Department of Public Health, receiving an average of 1,200 calls per day in March 2020.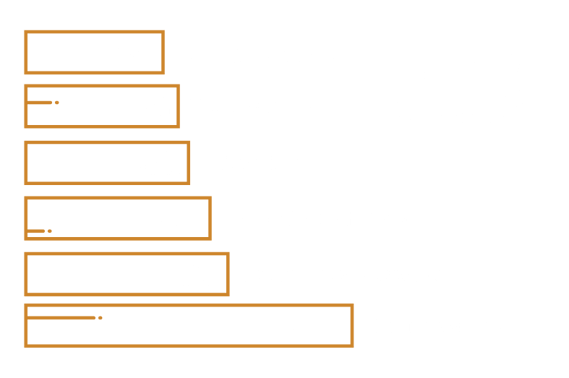 (15 counties in Iowa)
32,705
calls were received by United Way of Central Iowa's 211 Help Line in 2019. 211 helps connect Iowans to resources that meet essential needs, like those listed in the chart
Essential Needs Cabinet
Each member of the Essential Needs Cabinet brings unique expertise in the areas of poverty, human services, and more. This group of volunteers directs the strategy and investments to make progress addressing the needs of central Iowa's most vulnerable.
Essential Needs Cabinet Members

Janell Pittman
Cabinet Chair
Chief Marketing and Digital Strategy Officer
Mercy Health Network
Conor Boffeli
Financial Advisor
Bral | Niedert Private Wealth Adv.

Francis Boggus
Consultant
Francis O. Boggus & Associates, LLC
Jennifer Dowil
International Product Stewardship Manager
Corteva
Anita Fleming-Rife, Ph. D.
Founding CEO
AmericaOne Diversity and Inclusion Solutions, LLC


Nick Hodne
Compliance Advisor
Principal
Callie Kramer
Citizenship Project Manager
John Deere
Madelyn Mauk
Account Executive
Holmes Murphy & Associates
Janell Pittman
Chief Marketing and Digital Strategy Officer
Mercy Health Network
Joe Sheridan
Director - Corporate Partnerships
Iowa Wild