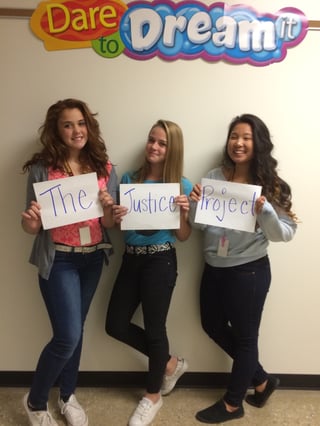 Three-hundred hours of video are uploaded to YouTube every minute. Most of them never get seen, much less transform the atmosphere of an entire school. But when McCombs seventh-grader Zoey Hannan (far left) watched a video of a mentally challenged student being lured to a party and tormented, she did something many of her peers would never consider. She looked outside herself—a popular 13-year-old with high self-esteem—and realized that her own actions could help others.
Zoey started by approaching Ann Echelmeyer, McCombs science teacher and leader of the Golden Eagles—a student organization promoting leadership and community service that is funded by United Way's Education Leadership Initiative (ELI).
"Zoey expressed her concern about young people being bulled with such compassion, understanding and humanity," says Echelmeyer.