Jem Gong-Browne is slowly working toward becoming a United Way Tocqueville Society member, being able to donate $10,000 a year, but she has already left a legacy of giving that will last forever.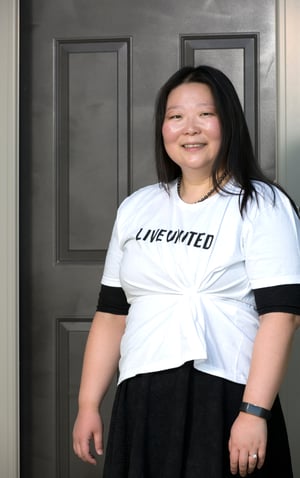 Jem, director of corporate strategy at Principal, is the current chair of Women United, formerly known as Women's Leadership Connection (WLC), a group of about 700 women who invest in improving the quality of early care and education in central Iowa. Jem joined the group in 2008. She then became more involved with the group when she was pregnant with her daughter eight years ago and was moved by the idea of giving all children—not just her own—the best foundation from birth.
In December 2017, Jem made a lump sum donation to establish an Endow Iowa charitable giving fund at the Community Foundation of Greater Des Moines for the purpose of supporting WLC today and in the future. The amount she gave was invested with the hopes that the fund will continue to grow in perpetuity, through its investment earnings. Thanks to Jem's thoughtful planning and approach to giving, each year 5 percent of the fund will go to Women United.