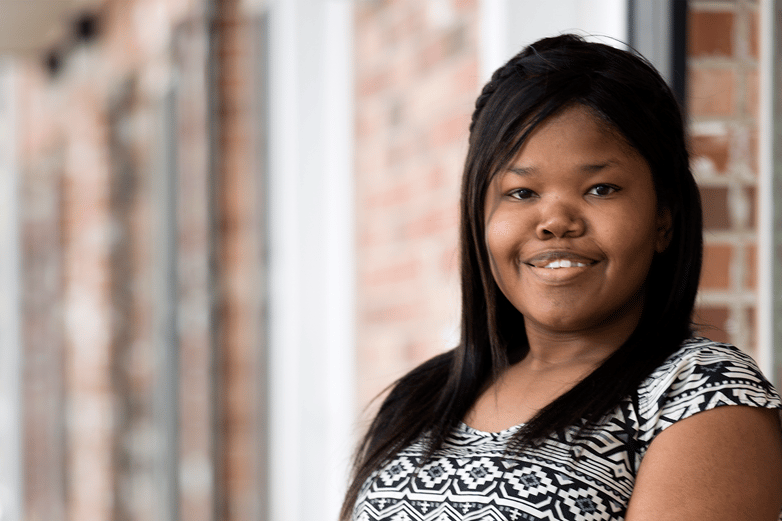 At age 30, Mikeesha came to a crossroads. A single mother of two, she was unemployed and struggling financially—with no clear plan for where to go next.
That's when United Way's HOPE Initiative stepped in. HOPE strengthens families with comprehensive support in education, income, and health. After being accepted as a participant, she was encouraged to write down her goals and work with her case manager to achieve them.
Her first goal: Find a job. Check! She is now an AmeriCorps VISTA Literacy Specialist at Oakridge Neighborhood Services.