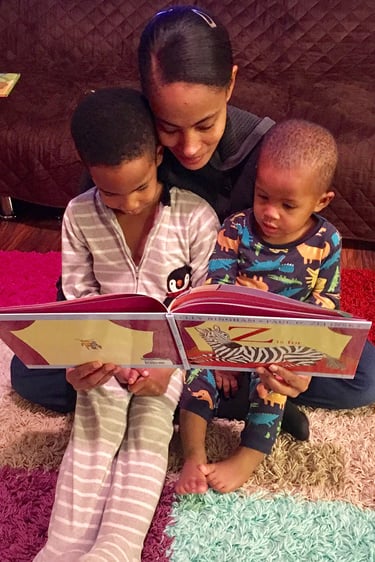 "Mommy, Book Buddy came today!"

That's the excited refrain Danielle Marion's son Maxwell repeated nearly every week of his preschool year:

Maxwell attended Capitol Park Early Learning Center last year, and, as the weeks went by, his mother began to see a change in him: a newfound love of reading that was connected with his Book Buddy.


"Before Book Buddy, he didn't read too many words," Danielle says. "His vocabulary for what words he could read definitely expanded beyond the handful of sight words he knew."

Danielle adds that Maxwell also learned more about physical books: the cover, the author, when to flip the pages. He especially liked getting his new book each Friday—making sure to place the book safely in his locker to take home at the end of the day.

All this Book Buddy talk from Maxwell piqued Danielle's interest in the program.

"I saw that my son started to enjoy reading other than just looking at the pictures in the book." Danielle remembers.