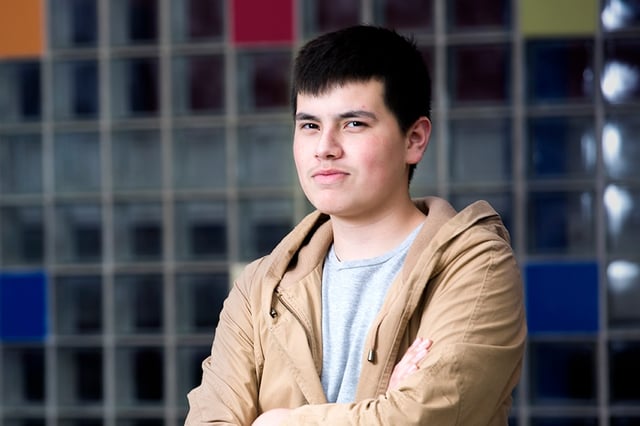 Gil Gonzalez-Jacob still remembers what he wore to his first real job interview nearly four years ago: a blue dress shirt with a bow tie and black slacks. Sitting beside him, Gil's mother talked him up to the interviewer in Spanish. "She was pretty much interviewing my mom for me," he says with a laugh.
But he was glad for the extra support, since this was going to be his first real job, after working random one-day jobs around the area since he was 12. Growing up with his father in prison, Gil was often nervous and unsure of himself around adults.
Today, Gil is outgoing, confident with his peers and with adults. He talks like a 17-year-old, with a false tone of apathy, but his passion for the subject shows through.
Gil attributes a lot of that confidence and eloquence to his three years with the Summer Youth Employment Program, which is funded by United Way of Central Iowa in collaboration with other community partners. The program provides young people ages 14-21 with work-readiness training, employment mentors, and a positive work experience—all while developing their job skills, raising their confidence, and building a support network.