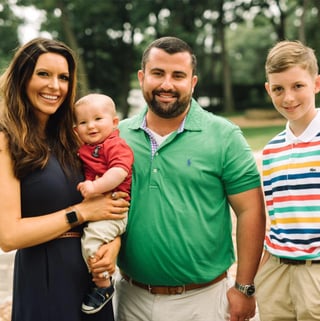 Michael Krantz, CEO of Adventureland Resort, is in the business of selling fun. But he also recognizes the important role he plays as a business partner in the community. When Jolly Holiday Lights closed due to flooding in 2015, Mike accepted his wife's challenge to bring the experience to Adventureland. In 2016, the Make-a-Wish Foundation's fundraiser achieved record attendance.
Mike also became a Tocqueville Society member of United Way of Central Iowa, joining a group of leaders who give generously to further our work in education, income and health. For his leadership and community commitment, Mike will be recognized as a Forty Under 40 honoree by the Business Record this month.
We asked Mike a few questions about why he invests in United Way:
Q: Why did you become a Tocqueville donor this year?
A: United Way has been on the forefront of community development throughout central Iowa for nearly a century, a record of continued commitment that long speaks volumes to the great work being done. United Way is truly an example of the sum being greater than its parts. As a Tocqueville donor, it is my goal to combine the resources of like minded individuals to make the greatest impact possible.