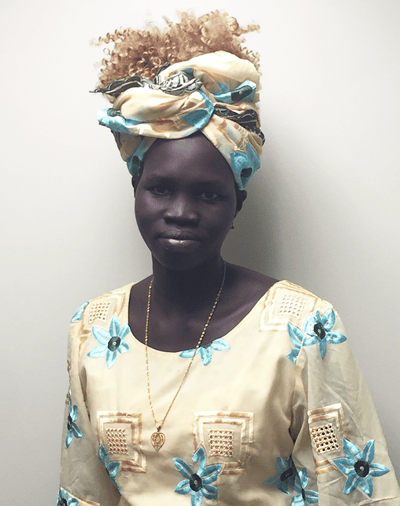 Elizabeth Magok went on dozens and dozens of job interviews. But she never got a call back.

"They tell me they are going to call me, and they don't call me," Elizabeth remembers. "I don't know why. What was wrong with me?"


Elizabeth, now 30 years old, grew up in South Sudan and came to the U.S. as a refugee five years ago. To support her four children and send money to family back home, she took minimum-wage jobs in food service, hospitality, and retail. But the language barrier prevented her from finding a higher-paying job.

"When I came here, it was really hard for me to understand," she says. Elizabeth speaks softly, and though her English has improved tremendously, you have to lean forward to catch her quiet, melodious voice.

To achieve her dream of becoming a nurse, Elizabeth knew education was key. She went to Des Moines Area Coummunity College (DMACC) to ask about earning her high school equivalency degree, but at the time, the college didn't offer classes on the subject matter or support English Language Learners. Studying was self-directed—an impossible task for someone who only spoke Dinka.

When Elizabeth checked back this fall, DMACC and United Way of Central Iowa had launched Bridges to Success, a program to help 10,000 central Iowans earn their high school equivalency diploma (HSED)—what used to be called the GED—by the year 2020.