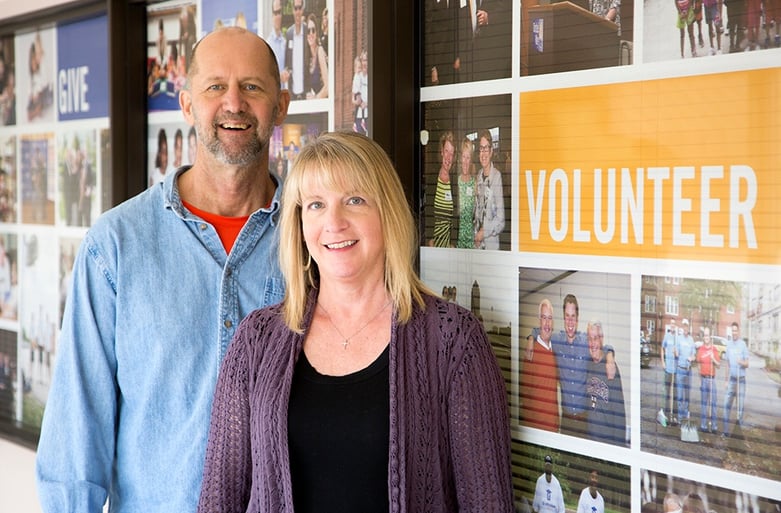 When Mike and Lynn Sucik arrive at South Union Elementary on Mondays, they have learned to expect a bit of a mess over lunch. The kids forget their napkins. They spill milk or sauce on the table—sometimes even a little on the books. But the mess is worth it. Mike and Lynn—and the kids—couldn't be happier to be there.
The married couple volunteer with the Power Read program, a partnership between United Way of Central Iowa and Everybody Wins! Iowa. They each read to a first-grader for a half-hour, followed by a third-grader for another half-hour, though most volunteers only read for one session.
"It's not a huge commitment to spend a little time reading to kids," says Mike.