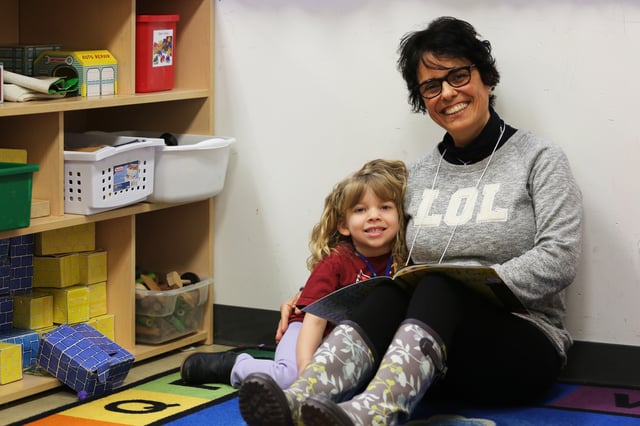 When Gema Garcia started volunteering with Book Buddy, she wasn't sure it was going to work out. Her fears were redoubled early on when the children couldn't understand her saying the word "worm." Frustrated, she pointed to the picture and said "gusano" in Spanish. The children immediately understood.
After witnessing this, the site coordinator at Conmigo Early Education Center, where Gema volunteers, told her she could read in English or Spanish. Conmigo is a bilingual center, and all of the children learn and speak in both languages. For Gema, this was a huge relief—and a huge opportunity.
Originally from Spain, Gema and her husband have lived in Ankeny for three years, after he was transferred here with John Deere. Before moving to Iowa, they lived in Brazil for four years. An economist in Spain, Gema is always looking for ways to fill her free time here. Although studying English and U.S history and learning piano are fulfilling, she especially enjoys volunteering with children, as she did in Brazil.