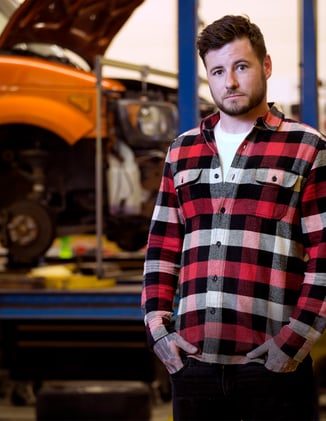 Aaron had received all of his test scores except one. He waited through the weekend. He worried when he would know. Then, the news came: "You passed!"
Aaron achieved his high school equivalency diploma 17 years after he had dropped out of school to care for his newborn daughter and work full time. With this equivalency diploma, he could now complete his auto restoration certificate and start his own business—a long-time dream.
Helping Aaron achieve his goals was Bridges to Success, a United Way initiative that provides free coaching, instruction, testing, and other supportive services to central Iowa adults working toward their equivalency diploma and a sustainable career pathway.

Aaron especially appreciated having a supportive coach and a cohort of students.
"If somebody didn't understand," he said, "everybody was there to try to explain it to the best of their ability and to help that person along."