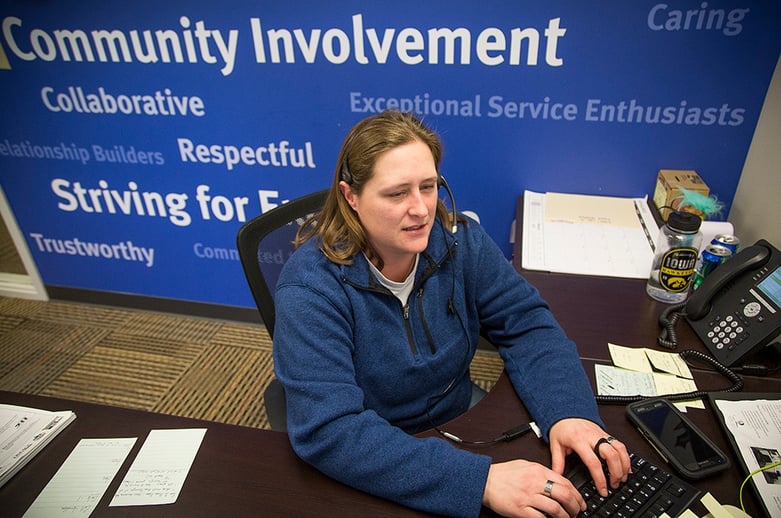 To celebrate 2-1-1 Day on February 11 and to learn more about this centralized information and referral center from United Way of Central Iowa, I sat down with Amanda Arransmith, who has worked as a specialist with 2-1-1 for more than 10 years. Just like calling 9-1-1 in an emergency, 2-1-1 is the helpline to find local support and resources, nearly anywhere in the U.S.
Rachel: Tell me about your background.
Amanda: I graduated from Grand View University with a bachelor's degree in human services and a minor in psychology. Later I worked at a drug rehabilitation center and a homeless shelter for youth.
At 2-1-1, I get the best of both words. I get to help anyone and everyone who calls in for help—not just one group. You get a wide variety of people calling in. Everyone is different. I like talking to them about their problems.
R: What's the best part of the job?
A: It's the most rewarding when someone calls in looking for something they desperately need—because they can't pay their rent or keep their water on. Those are the calls that are satisfying, because you know you can give them resources that are going to work.