A new and unique way to engage your employees without leaving the office
Literacy kits are used by reading mentors in the Power Read program and at early childhood centers throughout central Iowa to help students in kindergarten through fifth grade learn and love to read.
Employees say that making literacy kits is a meaningful away-from-desk break that allows them to bond with co-workers and make new friends within the company.
As an added bonus: Employees get a boost from helping their youngest neighbors and making a difference in the lives of the one in five kids who can't read proficiently by the end of third grade—kids who are four times more likely to drop out of school.
For every kit they make, employees hand-write a special note of encouragement for the child who will eventually receive the kit—allowing each employee to forge a personal connection with a child in the community.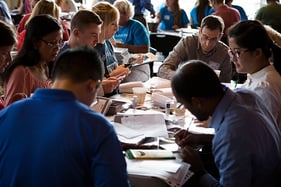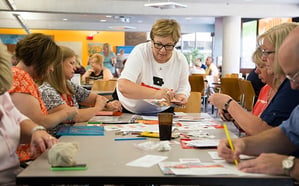 Host a literacy kit event at your company!
Sign up to connect with a United Way representative who will guide you through the process of holding a volunteer event in your office.
Literacy Kits
Our literacy kits were designed by experts to focus on the skills young children need when learning to read while, at the same time, diving deeper into the book and its themes.
The kits include:
A children's book

Several related activites perfect for interaction and imagination

Instructions for the reading mentor

A personal note of encouragement from the volunteer to the child
The literacy kits will be used by children in the classroom, in afterschool programs, in early childhood centers and for building libraries at home.
Employee Benefits
Volunteers who assemble literacy kits at work report high levels of satisfaction and engagement after the experience. Employees receive:
A boost in mood, morale and productivity following the event

A fun opportunity to bond with teammates and co-workers from other business lines

An hour or two spent away from the desk to clear the mind

Reserved time to practice creativity and apply artistic skills often neglected since childhood

A lesson about literacy issues facing central Iowa

A sense of pride for helping our community's most vulnerable children
The Process
To hold a volunteer event, the company selects a team leader, the date and location, and a kit from the menu below. United Way of Central Iowa delivers all the materials, instructions and supplies in advance and attends the event to educate volunteers about literacy issues in our community.
The cost is $6 per kit. On average, volunteers can make two kits an hour. The company sets up tables and chairs before the event.
To make the whole experience as easy and convenient as possible, United Way offers each company personalized recruitment emails and an online volunteer sign-up.
Literacy Kit Menu

For the low cost of $6 a kit (minimum of 20 kits), choose one of the selections below:
The Family Under the Bridge
3rd – 5th grade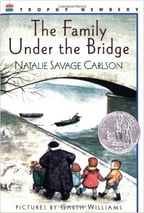 This novel tells the story of a lonely, old Parisian man who bonds with children living under a bridge and finds himself a ready-made family. This kit teaches comprehension, retelling, sequencing, empathy, character traits and vocabulary.

Volunteers: Cut out cards for a Venn diagram; cut and paste illustrations from the book; cut out and hole-punch question cards and place them on a ring.
From Head to Toe
PreK – 2nd grade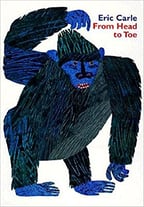 "From Head to Toe" is an interactive book inviting young readers to copy their movements as they play! It's a colorful and energetic board book that will have young readers clapping their hands, stomping their feet, and wiggling their toes!
Volunteers: Cut and color animal and number cards and place on ring. Color drawing sheet and instruction sheet.
Lunch
PreK – 2nd grade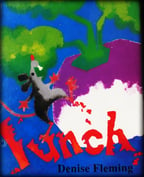 "Lunch" is a wonderful book for targeting fruits and vegetables while making predictions and inferences. Young readers can proudly identify the colors of their favorite foods, and enjoy guessing what fruit or vegetable little mouse will eat next.
Volunteers: Cut and color food cards; cut, color, and glue mouse to paper bag. Color instruction sheet.

Mouse Count
PreK – 1st grade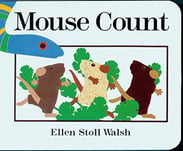 This book introduces the concept of counting forward and backward. A hungry snake counts ten little mice into a jar, ready for his dinner. However, the clever mice outwit the snake as they count down from ten until they've all escaped from the jar!
Volunteers:Cut and color mouse cards and place on ring. Color snake, hole-punch, and connect with fastener. Color drawing sheet and instruction sheet.
Z is for Moose
PreK – 3rd grade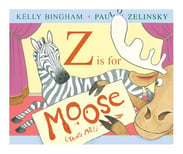 This picture book tells the story of Moose, wh
o finds there is no place for him in the alphabet book Zebra is making and so tries to fit in with the other letters. This kit teaches alphabetical order and socio-emotional learning.
Volunteers: Cut, color and hole-punch alphabet cards and place on ring.