---

FREE education and job training
FREE coaching to find the training and career that's right for you

A flexible schedule of classes

Help with challenges like child care and transportation

Support with job advancement and placement at central Iowa employers looking for skilled workers

More than 15 career options to work with patients in health care settings.


(Scroll down to browse career options.)
Questions before you sign up? Contact Amber Ramirez at 515-645-6201 or amber@centraliowaworks.org.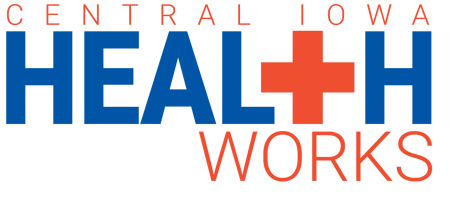 Sign up for HealthWorks!
Start the process to receive health care training!
When you submit this form, you will be contacted within the week to discuss the HealthWorks program. If you do not want to sign up online, please contact Amber Ramirez directly at 515-645-6201.
---
Education and Training Providers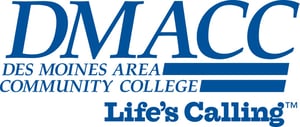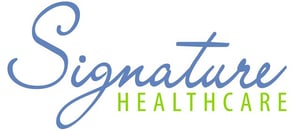 More About Central Iowa HealthWorks
Central Iowa HealthWorks is a collaborative effort to train and support 380 central Iowans seeking careers in health care.
Led by United Way of Central Iowa, Central Iowa HealthWorks is funded by a $2.25-million grant from the U.S. Department of Labor, Employment and Training Administration. United Way of Central Iowa was one of 23 regional workforce partnerships in the U.S. to receive this America's Promise grant in November 2016. The grant doubles the capacity of Central Iowa Works to serve individuals with barriers to employment through 2020.
"Over the next four years, this project will strengthen our local economy as individuals receive the education and assistance they need to qualify for critical jobs."
- Elisabeth Buck, Chief Community Impact Officer, United Way of Central Iowa
Why HealthWorks Matters
The health care and social assistance sector grew 12.9 percent from 2006-2014.

40 percent of central Iowa's health care workers will be eligible to retire in 5-10 years.
Employers need skilled employees to fill jobs in the health care industry. These jobs provide an average wage of more than $41,000, helping more central Iowans to become financially stable. (Source: Iowa Workforce Development)
What HealthWorks Will Do
Central Iowa HealthWorks will work collaboratively with employer partners, educational institutions and community based organizations to provide free education, job training, and support to unemployed and underemployed adults, helping to fill the shortage of skilled workers in the health care field.
Partnerships
Central Iowa HealthWorks is working with the following partners to ensure that those trained will be eligible for employment:
Employers:

Broadlawns Medical Center, HCI Care Services & Visiting Nurse Services of Iowa, Iowa Digestive Disease Center, Mercy Medical Center, Senior Housing, UnityPoint Health, WesleyLife
Workforce Development: Central Iowa Workforce Development Board, Iowa Workforce Development, Greater Des Moines Partnership
Community Partners: Iowa Department of Human Services, Bureau of Refugee Services, Evelyn K. Davis Center for Working Families
Participants
Participants must be ages 18 and older and seeking careers in Polk, Warren, and Dallas counties.
Central Iowa HealthWorks is striving to assist individuals who face barriers to education and employment, such as:
Displaced homemaker

Low-income individual

Individual with a disability

Ex-offender

Individual experiencing homelessness

Foster care youth

English Language Learner or refugee/immigrant

Low levels of literacy

Lack of a high school diploma or equivalency

Cultural barriers

Lack of work experience

Lack of transportation or child care

Migrant and seasonal farm workers

Individual exhausting TANF within 2 years

Single parent

Long-term unemployed individuals
Individuals facing these challenges will be given preferential enrollment, but everyone is welcome to sign up!
HealthWorks Team
Amber Ramirez, Program Manager
515.645.6201, amber@centraliowaworks.org
Jana Tanner, Pathway Navigator
515.645.6203, jana@centraliowaworks.org

Stephanie Moris, Employment Specialist
515.645.6202, stephanie@centraliowaworks.org
Please feel free to reach out to staff members with questions!
Provide clients assistance in daily living and personal care services such as bathing, grooming, dressing, toileting, eating, provide transportation, meal preparation, light housekeeping, and medication reminders in client's home.
Direct Care Professional/
Personal Care Aide
Provide clients assistance in daily living and personal care such as personal hygiene, cooking, socialization, or money managmement either in home or medical facilities. Clients can include seniors, people with disabilities, patients in medical rehabilitation, and more.
Certified Nursing Assistant
Provide basic nuring care to patients such as personal hygience, feeding, and movement as well as perform basic proceedures under direction of nurse supervisor.
Lab Support Technican/Medical Laboratory Scientist
Perform a variety of tests using advanced laboratory equipment that help diagnose and treat disease.
Collect blood samples from patients, check for quality and accuracy of sample, and responsible for safe delivery and accurate entry of data.
Sterile Processing Supply Technician
Use a variety of equipment to put together and prepare tools and instruments for medical proceedures while maintaing a sterile environment.
Performs all duties in a pharmacy that do not require licensure including preparing, filling, and verifying prescriptions, provide service to patients, maintain accurate records, and communicate with other healthcare professionals.
Emergency Medical Technician/Paramedic
Provide direct emergency patient care prior to and during transport for all patient populations, including neonatal, infant, child, adolescent, adult and geriatric.
Medical Assistant/Licensed Practical Nurse
Perform clinical duties including taking medical histories, recording vital signs, reviewing treatment proceedures, draw blood, take EKG's, preparing and assisting with examinations, and provide supportive services to patients.
Assist in surgical operations including preparing instruments and equipment, cleaning surgical equipment, and assisting in procedures.
Provide direct patient care such as observing and assessing patients, assisting physicans during treatments, instructing patients in home care or maintaining good health practices, administering medications, and helping patients get through a wide variety of medical needs.
Central Iowa HealthWorks is a program of:
This workforce product was 100% funded by a $2.2 million grant awarded by the U.S. Department of Labor's Employment and Training Administration. The product was created by the grantee and does not necessarily reflect the official position of the U.S. Department of Labor. The U.S. Department of Labor makes no guarantees, warranties, or assurances of any kind, express or implied, with respect to such information, including any information on linked sites and including, but not limited to, accuracy of the information or its completeness, timeliness, usefulness, adequacy, continued availability, or ownership. This product is copyrighted by United Way of Central Iowa.