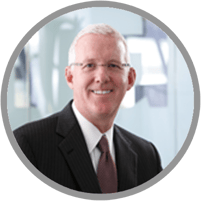 Tom Mahoney
Chair of the Board
Chairman & CEO
ITA Group

"United Way of Central Iowa has attracted a broad cross section of outstanding leaders in our community to serve on its board, cabinets and committees. Our volunteer leaders all share a strong desire to make a difference in the lives of Central Iowans in the areas of education, income and health. It truly is a privilege to be involved with United Way and to serve people in our community."

Nora Everett
Chair Elect
President, Retirement and Income Solutions
Principal

Elisabeth Buck
Corporate
Secretary
President
United Way of Central Iowa

Tessie Johnson
Treasurer,
Vice Chair,
Finance/Audit
ELI Representative
Office Managing Partner
Pricewaterhouse-Coopers



Lynn Graves
Vice Chair,
Education
Community Volunteer

Sean Pelletier
Vice Chair,
Income
Assistant Vice President - Government Affairs
EMC Insurance Companies

Dr. Angela Franklin
Vice Chair, Health
President
Des Moines University

Gerry Neugent
Vice Chair,
Give
President & CEO
Knapp Properties, Inc.

Georgia
Van Gundy
Vice Chair,
Advocate
Executive Director
Iowa Business Council

Marta Codina
Vice Chair,
Volunteer Engagement
Area President
Wells Fargo

Maria Volante
Vice Chair,
Strategic Communications
Senior Vice President
Dardis Communications, Inc.
Charlie Wishman
At Large - Labor
Secretary-Treasurer
Iowa Federation of Labor, AFL-CIO
Thomas Ahart, Ed.D
Superintendent of Schools
Des Moines Public Schools
Franklin Codel
Community Volunteer
Don Coffin
President
Bankers Trust
Brenda Cushing
Community Volunteer
Peter Diliberti
Head of Wells Fargo Home Lending
Capital Markets, Wells Fargo
Monica Friedman
Vice President, Human Resources
Nationwide
Matt Haney
Vice President & Deputy General Counsel
Senior Vice President & Chief Counsel
Deere & Company
Christine Holmes
Partner
Ernst & Young
Chris Jones
Sr. Vice President and Chief Marketing Officer
Caseys
Ed Kenny
Chairman & CEO
LCS
Grant Kvalheim
CEO & President
Athene USA
Steve Lacy
Executive Chairman
Meredith Corporation
Tim McCulloh
Account Executive/Shareholder
Holmes Murphy
Todd Millang
Senior Vice President
CBRE/Hubbell Commercial

Toby O'Berry
Director
Iowa Homeless Youth Centers
Women United Representative
Joyce Pingel
Vice President, Information Technology
Kum & Go, L.C.

Dan Pitcher
Chief Operating Officer - Property Casualty Companies
FBL Financial Group, Inc.
Drew Porter
Global Portfolio Leader
Corteva Agriscience, DowDuPont
Bob Ritz
CEO
Mercy Health Network
Bob Weiss
Regional President, Central/NW Iowa
U.S. Bank
Ex Officio
Claudia Henning
Director
West Des Moines Youth Justice Initiative
The primary purpose of the Community Impact Cabinets is to actively drive the resources and influence of United Way of Central Iowa to achieve the Goals for 2020 in the areas of Education, Income and Health. Each cabinet is comprised of community leaders and content matter experts who demonstrate a strong commitment to United Way of Central Iowa and who are willing to play a part in decision making about designing and implementing effective strategies to achieve progress in the specific result area.

Lynn Graves - Chair
Community Volunteer
Connie Boesen
Des Moines Public School Board
Linda Carter-Lewis
Community Volunteer
Deb Chiodo
Principal, Cornell Elementary School
Saydel Community School District
Pattie Dennis
Senior Business Consultant
Principal Financial Group
Sally Dix
BRAVO Greater Des Moines
Alex Hanna
Principal, Merrill Middle School
Des Moines Public Schools
Anita Fleming-Rife, Ph.D
CEO, AmericaOne Diversity and Inclusion Solutions, LLC
Keith Karpinske
Senior Vice President
Consumer Operations
Wells Fargo
Becky Miles-Polka
Within Reach Consulting
Donna Paulsen
Senior District Court Judge
Brenda Phongsavanh, ACS
Registered Representative
Princor Learning & Development Specialist IV
Ind EE Development
Principal Financial Group
Joyce Pingel
Vice President, Information Technology
Kum & Go, LLC
Luke W. Reimers
Wells Fargo Home Mortgage
Greg Robinson
Community Volunteer
Nell Slusark
Heartland AEA (Retired)
Sheila Thurston
Litigation Specialist, GuideOne Insurance
Waleed Wadi
Risk Management Director
Kum & Go
UNITED WAY STAFF
Renee Miller
Chief Community Impact Officer
Kate Bennett
Community Impact Officer – Education
Marian Rueter Godwin
Research Associate
Cheryl Werner
Education Coordinator

Community Investments Manager
Jody Kanne
Administrative Specialist
Sean Pelletier - Chair
Executive Director
EMC Insurance Foundation
Assistant Vice President – Government Affairs
EMC Insurance Companies
Michael Abbott
Partner
Faegre Baker Daniels LLP
Angie Arthur
Central Iowa Workforce Investment Board
Robert Brownell
Supervisor
Polk County Board of Supervisors
Mark Cooper
President
S. Central Iowa Federation of Labor, AFL-CIO
Holly Dierks
Community Volunteer
Jennifer Dowil
International Product Stewardship Manager
DuPont Pioneer
Phil Hall
Sr. Vice President Human Resources
Wells Fargo Home Mortgage
Tom Hayes
LIUNA Local 177

Ross Junge
Co-Founder & Partner
McGill Junge Wealth Management
Natali Justiniano-Pahl
Strategic Development Director, Human Resources
Principal Financial Group
Kathryn Kunert
Vice President
Economic Connections and Integration
MidAmerican Energy
Chuck Leibold
Senior Managing Director
BTC Wealth Management Group
Joe Van Vark
John Deere Financial
UNITED WAY STAFF
Renee Miller
Chief Community Impact Officer
Stephanie Chin
Community Impact Officer – Income
Corinne Lambert
Community Impact Manager

Community Investments Manager
Jody Kanne
Administrative Specialist
Dr. Angela Franklin - Chair
President
Des Moines University
Francis Boggus
Consultant
Francis O. Boggus & Associates, LLC
Dr. Jodi Cahalan
Dean, College of Health Sciences
Des Moines University
Dr. Richard Deming
Medical Director
Mercy Cancer Center Radiation Oncology
Jennifer Furler
Director, Strategy and Program Services
Blue Zones Project
Shelley Horak
SIM Project Manager
Iowa Medicaid Enterprise
Dr. Earl Kilgore
Director-Community Support Services
Broadlawns Medical Center
Chris McCarthy
Project Manager, Center for Healthy Communities
UnityPoint Health Des Moines
Matt McGarvey
Executive Director
Telligen Community Initiative
Randy Odzer
CFO, US Insurance Solutions Division
Principal
David Rasmussen
Founder
Calibrate Wealth
Joelle Stolte
Program Chair, Public Health
Mercy College of Health Science
Denise Swartz
Program Officer
Mid Iowa Health Foundation
Jennifer Vermeer
President/Chief Executive Officer
University of Iowa Health Alliance
Troy Vincent
Founder/CEO
Navigate

UNITED WAY STAFF
Renee Miller
Chief Community Impact Officer
Erin Drinnin
Community Impact Officer – Health
Terie Taylor-Wolf
Data and Research Director

Community Investments Manager
Jody Kanne
Administrative Specialist
Chair

Paul Schickler
DuPont Pioneer, Retired
Vice-Chair

Gerry Neugent
Knapp Properties
Mike Abbott
Faegre Baker Daniels
Kelsey Arganbright
Farm Bureau Financial Services
Jenene Armstrong
Community Volunteer
Erik Askelsen
Athene USA
Robert Barron
Grand View University
Jim Brannen
Farm Bureau Financial Services
Diane Bridgewater
LCS
Ben Bruns
The Weitz Company
Steve Chapman
Ruan, Retired
Brian Clark
Ryan Companies
Franklin Codel
Patrick Dix
Shazam Network
Nora Everett
Principal
Nick Gerhart
Farm Bureau Financial Services
David Gilmore
John Deere Financial
Cara Heiden
Wells Fargo, Retired
Mike Helak
US Bank
Kent Henning
Grand View University
Jim Israel
John Deere Financial, Retired
Adnan Junuzovic
Wells Fargo
Karl Keeler
Mercy Medical Center
Carrie King
Wells Fargo
Grant Kvalheim
Athene USA
Steve Lacy
Meredith Corporation
Brian Laurenzo
Brick Gentry
Brad Liggett
Nationwide Agribusiness
Chris Littlefield
Fidelity & Guaranty Life Insurance Company
Tom Mahoney
ITA Group
Mike McCoy
NCMIC Group
Matt McDermott
Belin McCormick
Todd Millang
CBRE Hubbell Commerical
Mark Miller
Corteva Agriscience, Retired
Toby O'Berry
Iowa Homeless Youth Centers

Suku Radia
Bankers Trust, Retired
Brad Rhines
Prairie Meadows
Tim Rhodes
John Deere Financial
Brenna Robinson
Farm Bureau Financial Services
Jeff Rommel
Nationwide
Jeff Russell
Delta Dental
Art Slusark
Meredith Corporation
Teri Sporer
Holmes Murphy
Dr. Steve Stephenson
Blank Children's Hospital
Sean Vincente
KPMG
John Wheeler
Lauridsen Group
Matt Willis
Willis Auto Campus
Brian Wirt
Meredith Corporation
Steve Zumbach
Belin McCormick
UNITED WAY STAFF
Julie Matternas
Corporate Engagement Officer
Georgia Van Gundy - Chair
Executive Director
Iowa Business Council
Kevin Condon
Iowa Association of Electric Cooperatives
Marvin DeJear
Executive Director
Evelyn K. Davis Center for Working Families
Rob Denson
President
Des Moines Area Community College
Lance Henning
Executive Director
Greater Des Moines Habitat for Humanity
Ashley Holter
Publisher, Business Publications Corp.
Stacey Johnson
Director, John Deere Financial Public Affairs
John Deere
Matt McKinney
Attorney
BrownWinick Law Firm
Joe Murphy
Senior Vice President
Greater Des Moines Partnership
Susie Osby
Executive Director
Polk County Health Services
Don Peterson
Director, Government Relations
Iowa Farm Bureau
Lana Shope
Chief Executive Officer
Iowa Community Action Association
Anne Starr
Chief Executive Officer
Orchard Place
Charlie Wishman
Secretary-Treasurer, Iowa Federation of Labor AFL-CIO
UNITED WAY STAFF
Renee Miller
Chief Community Impact Officer
Dave Stone
Advocacy Officer
Jody Kanne
Administrative Specialist
Marta Codina - Chair
Regional Banking Area President
Wells Fargo
Emily Abbas
Vice President, Chief of Staff
Bankers Trust Company
Seth Bass
LINC Representative
Management Information Analyst
Athene USA
Deb Chiodo
Loyal Contributor 55+
Project Coordinator
ASK Resource Center
Jeff Ferguson
Social Studies Chair and Teacher; HDMC Moderator; Student Activities Director
Dowling Catholic High School
Angela Gallagher
Manager, Division & Region Performance, Communications & Citizenship
John Deere Financial
Lynn Graves
Community Volunteer
Kristin Hansen
Human Resources Director
Hearst Television
Renee Hardman
President/Owner
Harman Consulting, LLC
Laura Howe
Volunteer Council Wells Fargo
Regional Banking District Manager
Wells Fargo Bank
Debbie Hubbell
Community Volunteer
Callie Kramer
Chair-elect Business Volunteer Council
Citizenship Coordinator
John Deere Financial
Karen Ligas
Executive Director
Everybody WINS! Iowa
Patty Link
Faith-based Representative
Grace United Methodist Church
Program & Community Outreach
Megan Ruble
Executive Account Manager - Large Group Sales, Healthcare Innovation & Business Development
Wellmark Blue Cross Blue Shield
Midge Slater
Community Volunteer
Jeff Thompson
Funded Partner Representative
Volunteer Manager
Greater Des Moines Habitat for Humanity
UNITED WAY STAFF
Shirley Burgess
Volunteer Engagement Officer
Joy Talmon
RSVP Director
Rachelle Talbott
Administrative Specialist
Maria Volante - Chair
Senior Vice President
Dardis Communications, Inc.
Scott Allen
Senior Executive of Digital Experience & Marketing
Monkeyfoot Interactive
Michael Bird
President & Co-Founder
Spindustry
Patrick Dix
Vice President of Public Relations
SHAZAM Network-ITS, Inc.
Haley Dudrow
Communications and Operations Specialist
Iowa Business Council
Chris Jones
SVP Marketing
Casey's General Store
Corey Moen
Senior Digital Designer
ITA Group, Inc.
Phil Roeder
Director of Communications & Public Affairs
Des Moines Public Schools
Paul Schlueter
Vice President, Research & Interactive
Flynn Wright
Tiffany Tauscheck
Chief Strategy Officer
Greater Des Moines Partnership
Scott Valbert
Assistant Vice President/Corporate
Communications Officer
Bankers Trust
UNITED WAY STAFF
Andy TeBockhorst
Chief Strategic Communications Officer
Sarah Welch
Strategic Communications Officer