A new infographic by United Way of Central Iowa released this week showcases the importance of focusing on health where central Iowans live, learn, work, and play.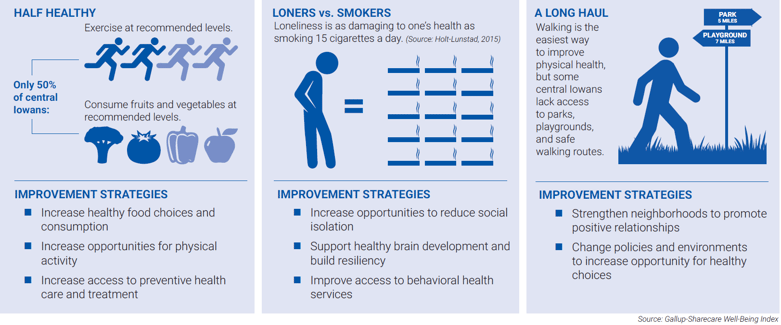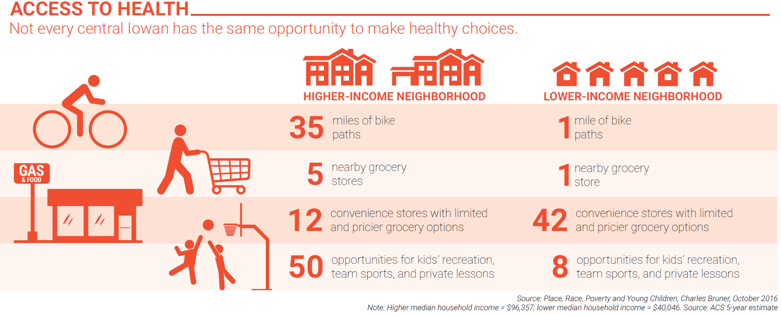 About Central Iowa's Health

The Well-Being Index measures five factors that influence health: physical, social, community, financial, and purpose. All 5 areas are important to increasing well-being. For example, those thriving in only physical health versus all five areas miss 68 percent more work due to poor health, are 26% less likely to bounce back after hardship, are 30% less likely to volunteer in their community, and cost $443,000 in productivity loss per 1,000 employees.
Central Iowa's community Goal for 2020 is to increase the Gallup-Sharecare Well-Being Index score to 64.5. Central Iowa is currently at 63.8, ranking 23 out of 189 U.S. metropolitan regions. Central Iowa has made gains in physical well-being but its social well-being score has held steady.