Updated October, 29, 2018
This holiday season, as wrapping paper is ripped off gifts, many kids will find hidden gems among their toys: books that will take them on adventures and turn them into lifelong readers and learners. But not all kids will get them.
In middle class households, there are 13 age-appropriate books per child. But, in low-income households, where there is one book for every 300 children, the situation is much different. (Source: Campaign for Grade-Level Reading).
Many of those children won't receive a new book this holiday season. And the schools, early childhood centers, and after-school programs they attend might not have enough books to go around, especially the newest, award-winning books with important themes that speak to kids.
That's why United Way of Central Iowa is partnering with Barnes & Noble for a holiday book drive running through November and December.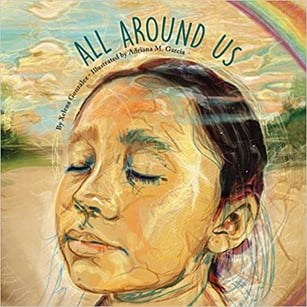 To participate, visit the Barnes & Noble store at 4550 University Ave, West Des Moines, to purchase books for kids ages birth to young adult. When you check out, just tell the cashier that you would like to donate the books to United Way of Central Iowa, and they will take them to storage. Make sure you specify United Way, as several organizations are running book drives at Barnes & Noble.
The books United Way collects through the Barnes & Noble book drive will go to more than 40 schools, early childhood centers, and after-school programs partnering with United Way that are in need of quality books. During last year's drive, we collected 1,876 books for central Iowa kids. This 2018 season, we hope to collect more than 2,500.
Please keep in mind, this holiday book drive is only for books purchased at the Barnes & Noble store. We are not accepting additional book donations at this time.
What Kids Read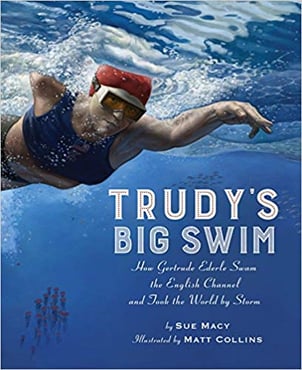 As you're browsing Barnes & Noble for books to donate, remember that fiction is still the most popular go-to for kids, but you may want to spice up your purchases with a few other genres that appeal to all types of readers.
Nonfiction sparks a love of reading in students who might not be attracted to fiction and creates curious, lifelong learners.
Graphic novels are popular with kids who are intimidated by long paragraphs and chapters. Modern graphic novels are just as literary and educational as traditional novels.
Wordless picture books for younger kids are great for families where the kids are learning to read English in school but the parents speak another language at home. They are also great for kids who don't yet know how to read but are learning fundamentals of literacy: turning the page, moving left to right, etc.
Spanish and bilingual books for all ages are greatly needed in many schools and early childhood centers in central Iowa.
United Way of Central Iowa and Barnes & Noble will provide a list of suggested titles you may want to purchase for the book drive. Please check back as it will be updated by early November. It includes books that deal with common childhood issues like divorce, loss, and bullying. The books teach about history, science, and art. They feature children of color, children from different countries, and children with disabilities. They have beautiful, heart-stopping illustrations. And some are just plain fun.
Shopping Tips
Whether you're shopping from the list or want to purchase books of your choice, here are a few creative ideas to spice up your holiday shopping at Barnes & Noble.
Browse the list and choose one (or two) to purchase for the drive. Then find a cozy corner in the store to spend a few minutes skimming each one. The stories will stay with you!
Bring your child or grandchild with you, and explain the importance of giving back. Before you go in, decide how many books you are going to purchase. Using the list or browsing the age-appropriate section with your child, select your favorites. For each book your child gets to take home, donate an identical book to the drive.
Take a walk down memory lane and find your favorite books from childhood to donate. For each classic you select, choose a modern-day classic from the list to donate, as well.
Go bilingual. For every English-language book you select, donate its Spanish counterpart. Many books, especially for younger readers, have Spanish versions shelved right next to the English ones.


Thank you for keeping United Way and the children of central Iowa in mind during the holiday season. With new, quality books in their hands, central Iowa kids are more likely to read proficiently by the end of third grade, making them four times more likely to graduate from high school.
The gift of a book is a gift that can lead to a diploma.
---
United Way of Central Iowa launched READ to SUCCEED, a ground-breaking, community-wide awareness and action campaign to help our kids get the skills they need to succeed as students and beyond.