All Around Us
By Xelena González. Illus. by Adriana M. Garcia.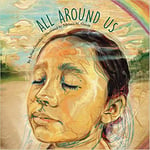 A young girl and her grandfather explore the world around them and discover how circles are relevant to and shape their experiences. (Belpré Illustrator Honor Book)
The Book of Mistakes
By Corinna Luyken. Illus. by the author.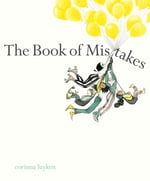 Stunning illustrations illuminate the creative process about how mistakes are not always negative and can open the door to a bigger picture.
Older than Dirt: A Wild but True History of Earth
By Don Brown and Mike Perfit. Illus. by Don Brown.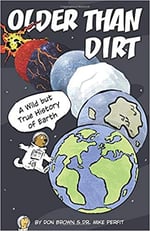 Packed with 14 billion years of history, this slim and entertaining science comic explains the formation of our planet, from the big bang to the present day.
Trudy's Big Swim: How Gertrude Ederle Swam the English Channel and Took the World by Storm
By Sue Macy. Illus. by Matt Collins.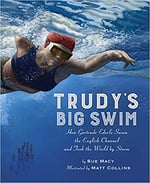 This stunning picture-book biography follows Gertrude Ederle on the record-breaking swim that cemented her place in the history of women's sports.
Posted
By John David Anderson.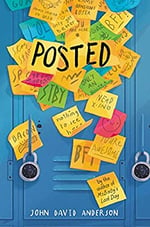 When their school bans cell phones, Frost and his friends communicate through Post-its instead. But when their idea catches on, a sticky-note war begins.
Crown: An Ode to the Fresh Cut
By Derrick Barnes. Illus. by Gordon C. James.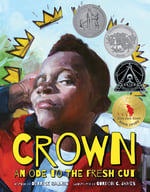 In a vibrant, joyful tribute to the barbershop experience, a young black boy relishes in the majesty of a fresh new cut. (Newbery Honor Book & Caldecott Honor Book)
Grand Canyon
By Jason Chin. Illus. by the author.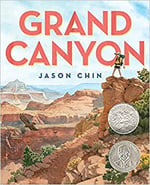 Concise explanations of natural history run in tandem with a visual story of a girl and her father hiking in this stunning depiction of the Grand Canyon. (Caldecott Honor Book & Sibert Honor Book)
Her Right Foot
By Dave Eggers. Illus. by Shawn Harris.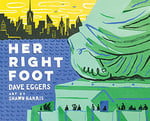 Part history and part call to action, this nonfiction picture book reminds readers of the genesis of the Statue of Liberty and its relevance today.
Not So Different: What You Really Want to Ask about Having a Disability
By Shane Burcaw. Illus. by Matt Carr.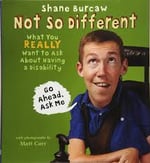 Candidly addressing questions about his disability and its impact on his life, Burcaw offers readers an opportunity to develop empathy for what it means to be "different." (Sibert Honor Book)
After the Fall (How Humpty Dumpty Got Up Again)
By Dan Santat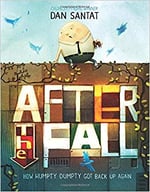 Caldecott Medalist Dan Santat's poignant tale follows Humpty Dumpty, an avid bird watcher whose favorite place to be is high up on the city wall―that is, until after his famous fall. Now terrified of heights, Humpty can longer do many of the things he loves most.
Will he summon the courage to face his fear? After the Fall (How Humpty Dumpty Got Back Up Again) is a masterful picture book that will remind readers of all ages that Life begins when you get back up.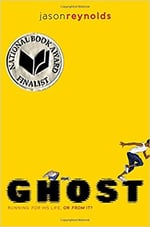 Ghost wants to be the fastest sprinter on his elite middle school track team, but his past is slowing him down in this first electrifying novel of a brand-new series from Coretta Scott King/John Steptoe Award–winning author Jason Reynolds. (A National Book Award Finalist for Young People's Literature. Nominated as one of America's best-loved novels by PBS's The Great American Read.)
The Invisible Boy
By Trudy Ludwig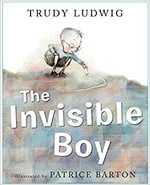 Meet Brian, the invisible boy. Nobody ever seems to notice him or think to include him in their group, game, or birthday party . . . until, that is, a new kid comes to class.
From esteemed author and speaker Trudy Ludwig and acclaimed illustrator Patrice Barton, this gentle story shows how small acts of kindness can help children feel included and allow them to flourish. Any parent, teacher, or counselor looking for material that sensitively addresses the needs of quieter children will find The Invisible Boy a valuable and important resource.