You can bring a box of hope to a family in need this holiday season.
Through our Hope for the Holidays food drive, United Way of Central Iowa is collecting food, cleaning items, and gift cards for 40 families in need at our funded programs.
First sign up online to donate specific items to meet these families' needs. Then drop your donations off at United Way between 8 a.m. and 5 p.m during the dates listed below.
November 27 - December 7
Drop-off location: United Way of Central Iowa
1111 9th St, Ste. 100, Des Moines, IA 50314
Help brighten the holiday season for these 40 families struggling to make ends meet. Many are facing challenges like poverty, hunger, lack of transportation, limited education, and unemployment.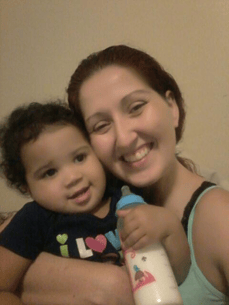 One of the families you can help is Michelle Sonderleiter—a single mother working in the hospitality industry to support her five children. She is part of HOME, Inc.'s Stable Families Program, supported by United Way, which has helped her complete job training, get full-time employment, and find a van with an affordable payment plan. Her ultimate goal is to own a home. But supporting five kids on a small paycheck, she struggles to cover all the bills. Donated food, especially around the holidays, means that she can put her paycheck toward other necessities for the kids.
Please consider signing up to donate food or gift cards for these 40 families. A box of food can mean so much to a family that is struggling.