Central Iowa is our home. All of our successes start here. So do our challenges. By uniting our efforts, we can empower every central Iowan to succeed.
1. You can help central Iowans like Sam.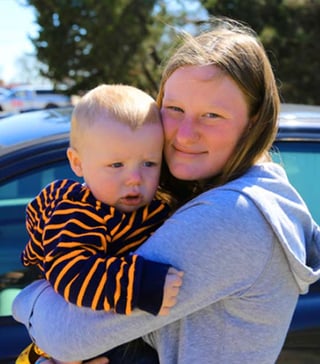 Samanth Fink was pregnant, homeless, and addicted to meth. With the support of donors, United Way of Central Iowa's HOPE initiative helped Sam get sober, move into her own apartment, become financially self-sufficient, and enroll in college.
There are many others like Sam in our community. We come together to fight for all of them—and for every central Iowan—especially those whose voices often go unheard.
During their lifetime, nearly every central Iowan is touched by United Way's work in the community.
2. United Way of Central Iowa measures up.
In 2009, United Way set bold Community Impact Goals for 2020 in education, income, and health—the building blocks of a quality life. Every year we make progress toward these goals.
Education Goal: Increase the percentage of central Iowans who graduate from high school to 95%
Income Goal: Increase the percentage of central Iowans who are financially-sufficient to 75%
Health Goal: Increase central Iowa's Gallup-Healthways Well-Being Index score to 64.5
3. United Way stretches your dollar to tackle multiple challenges.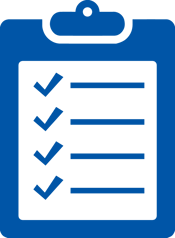 United Way of Central Iowa brings together donors, volunteers, businesses, nonprofits, faith-based groups, community leaders, government, experts, and those in need to identify central Iowa's toughest challenges and tackle them at their roots.

Real people just like you help determine how donated dollars are invested. More than 50 volunteers, along with our Community Impact team, spend hundreds of hours determining which programs best align with our strategies to achieve our community goals for 2020 and create lasting impact in our community.


4. You can trust United Way of Central Iowa.

United Way of Central Iowa has earned its 13th consecutive four-star rating—the highest possible—from Charity Navigator, the nation's largest independent evaluator of charities and nonprofit organizations. Charity Navigator's four-star rating recognizes United Way's sound fiscal management and commitment to accountability and transparency and places us in the top one percent of charities nationwide.
You can view all our financial documents and performance
metrics on Charity Navigator's report.
5. United Way makes central Iowa a better place to live, learn, work, and grow.

When you think about central Iowa's future and how your family will fare, you might wonder:
Will there be enough jobs?
Will I be able to make ends meet on my current income?
Will the schools prepare my child for success?
Will my family have access to resources for physical and mental health?
Will my co-workers and neighbors be well-educated and productive citizens?
United Way is working to answer all those questions with a resounding YES. With your help, central Iowa will thrive for the next century and beyond.