If you don't have a high school diploma, you're not alone.
34,000 central Iowans ages 18 and older don't have one. Fortunately, a new, free program called Bridges to Success makes earning your high school equivalency diploma (HSED), formerly known as the GED, easier than ever before. And it will change your life.
Why You Should Get Your High School Equivalency
1. You'll make more money.
Someone who earns a high school equivalency diploma can make an average of 37.5% more than someone who doesn't, which adds up to more than $700,000 over the course of their lifetime.
2. You're more likely to be employed throughout your whole life.
In Iowa, an individual without a high school diploma is three times more likely to be unemployed than someone who does have it.

3. You'll have a higher quality of life.
Having a diploma makes you more likely to live above the poverty line. Adults without a high school diploma are twice as likely to receive public assistance from the government—24% receive food assistance, and 43% are on Medicaid.
4. It will improve your kids' health.
Children whose parents or mother graduated from high school are
• Less likely to be obese
• More likely to be covered by health insurance
• More likely to report that they are in excellent or very good health
If you earn your HSED now, you can give your kids or future children a head start and a better opportunity for a bright and healthy future.
5. You can pursue new opportunities and follow your dreams.
A HSED can earn you a raise, a promotion, admission to college courses, or an entirely new career.

If you are unhappy with your current career path or have goals that require a diploma to achieve, the Bridges to Success program may be just right for you. One graduate, Donna Mitchell, plans to use her HSED to attend film school and eventually become an independent movie director.
How to Earn Your HSED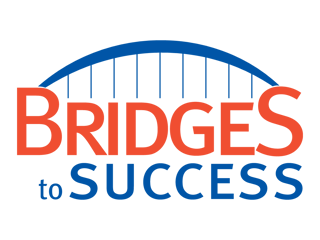 The FREE Bridges to Success program can help you earn your high school equivalency diploma (HSED) and pass the HiSET exam, opening up a world of job and career opportunities. The program offers
FREE classes, coaching, testing, and books
Convenient times and locations
Your own career coach to help you succeed and plan for your future
Work-ready practical lessons that are useful after the program
Many Bridges students are taking classes and passing the necessary tests while working full time, holding multiple jobs, raising kids, working to improve their English skills, or lacking reliable transportation.
Career coaches help students overcome all of these challenges and apply for jobs that don't require a high school diploma.
One career coach helped Elizabeth Magok move from a low-wage retail job to a position in health care, since she hopes to become a nurse.
You could be next.
If you're interested in enrolling in this free program and changing your life forever, click below. You can request more information or sign up today!
Sources: American Community Survey; U.S. Bureau of Population Statistics; National Center for Education Statistics, Institute for Education Sciences; The College Board; Foundation for Child Development
---
The Bridges to Success program is
a colloboration between United Way of Central Iowa and Des Moines Area Community College.