Kelsey Arganbright is from small town Iowa and works as a marketing services specialist. Bimal Paul came to Des Moines from India and works as a software engineer. Mark Nelson is passionate about his job as a project manager for a local construction company.
What do these three seemingly strangers have in common?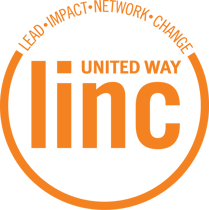 They are all young professionals working to make our community better through United Way of Central Iowa's LINC. LINC stands for Lead. Impact. Network. Change. It is a group that unites individuals ages 30 and under to invest in the essential needs of central Iowans.
"The group consists of young professionals that share the common goal of wanting to help others and meet new people who share the same goals," says Kelsey.
These young professionals give their top four reasons for joining LINC.
1. Help out your community.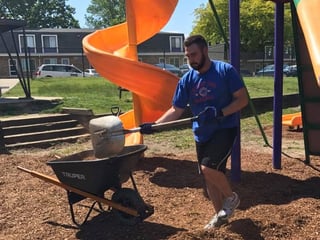 Kelsey likes the group because it is focused on investing in essential needs programs, such as homeless shelters and food pantries. "Food and shelter are two of the biggest things we can take for granted," she said. "Can you imagine how hard it would be to live your best life if you struggled for these two essential needs? No one should feel hungry or unsafe, which is why this is such an important cause to me."
Members join LINC by making at least a $250 donation, which is then invested in programs that volunteer experts determine will have the greatest impact in meeting the essential needs of central Iowans. LINC also offers volunteer opportunites that directly tie to supporting individuals where investments are made.
2. Gain new opportunities.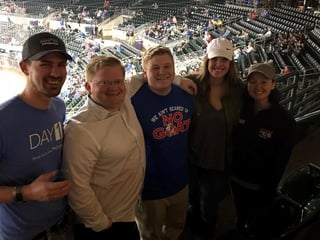 Every person who joins LINC gets something different out of it. Kelsey enjoys running the social media pages for the group. "It is silly, but I get so excited when we get a new like or follower on the page," she said.
Mark has a very busy schedule working in construction. "I really appreciate how easy it is to be involved with so many different volunteer opportunities," he said. "I've gotten the opportunity to makes connections with several individuals outside of my industry."
3. No schedule requirements.

When asked what people should know about LINC, Bimal said, "You don't need to participate in every event. Do what works for you. LINC tries to accommodate to people's schedules so many people can join. It is also a fun way to mingle with others like you."
4. Meet new people and have fun.

"I had a lot of fun at the Literacy Solstice at West End Salvage," said Mark when asked about his favorite LINC experience. This day-long event on June 20 engaged LINC members to assemble literacy kits to build reading skills with kids who lack access to age-appropriate books in central Iowa.