This post was originally published on March 19, 2019, but was updated on March 29, 2021 to include our most recent information about United Way of Central Iowa's Stuff the Bus program, sponsored by Athene USA and SHAZAM.

The books we read as children do more than sweep us off to sleep at bedtime, teach us our letters, and help prepare us for school.
They also serve as mirrors as we learn who we are and windows as we discover the outside world. Through books, we see both inside and out.
That means the books kids, parents, and teachers choose are extremely important, as those stories can affect how children view themselves and the people around them.
Books mirror your identity.
Check out our list of children's literature, which includes diverse kids' books like those pictured below.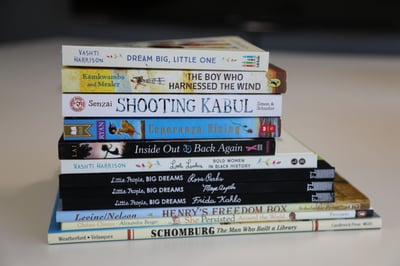 Books serve as mirrors that reflect your culture and help you build your identity.
But when every storybook you pick up features a face different from your own, that makes mirroring books much more difficult.
In 2017, black, Latino, and Native authors combined wrote only 7% of the new children's books published, even though 37% of the U.S. population are people of color. Over the past 24 years, only 13% of children's books published contain multicultural content. (Lee & Low Books)
That means children of color rarely see role models in books. They rarely see characters like themselves do big things, be treated with respect, or find a place to belong.
But when these students read books with protagonists of color, they are more likely to feel they have unlimited potential.
Books featuring diverse protagonists—read alongside the classics and other new literature—can help solve a problem United Way has been hearing about from our community partners, especially those serving large populations of minority students: The children don't see their lives or themselves reflected in the books in their classrooms or afterschool programs.
Award-winning Nigerian author Chimamanda Ngozi Adichie grew up reading British and American books. After discovering African authors, she says, "I realized that people like me...could also exist in literature. It saved me from having a single story of what books are."
Books are windows to the outside world.
Besides being mirrors, books are also windows into someone else's experience. For children who can't meet people from different backgrounds in person, diverse books serve as a first introduction to the outside world.
These kinds of books help children of all races understand the wider world and where they fit in. They also:
Promote respect for all people
Show the reality of the world, rather than just a limited neighborhood or city
Reduce stereotypes, as shown by research on prejudice
Why new books matter
Books, especially for small children, are prized possessions.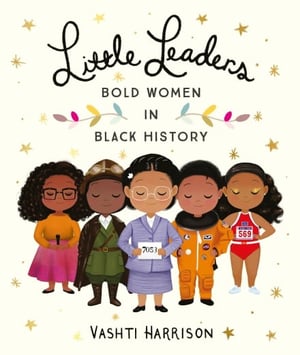 61% of low-income families don't own any children's books. The number of books in a child's home is the best predictor of reading exam scores. (Children's Literacy Foundation)
Such numbers aren't surprising, given that one-third of central Iowans live on incomes that don't cover all their basic needs.
A multitude of research shows the relationship between access to books and reading skills. And getting books, any books, into kids' hands is important. But new books become special treasures to be read again and again.
As children's literature becomes more diverse and more inclusive of different races, religions, and disabilities, we need to get these new, diverse books into the hands of low-income children, especially the children whose lives are reflected within their pages.
Every child deserves a library of their very own.
---
United Way of Central Iowa is working to deliver children's books into the hands of the kids we serve. These books should:
Celebrate diversity and inclusion
Promote understanding, acceptance, and respect for all
Feature characters that represent different ethnicities, races, and disabilities
If you're interested in donating books, see if your company is participating in our annual Stuff the Bus book drive, or sign up your organization.
Want to find some great diverse books for the kids in your life? Check out these lists below: