Suku Radia has been selected to join a newly formed United Way Worldwide council focused on growing major and planned giving. The U.S. Council on Tocqueville and Million Dollar Round Table will elevate and promote major giving strategies as a key revenue driver for local United Ways across the nation.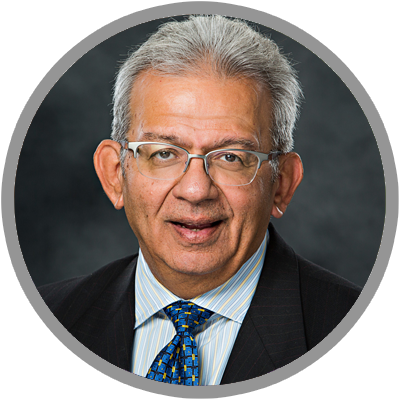 "Suku has made tremendous and transformative contributions in communities around the world throughout his entire life," said Mary Sellers, U.S. President, United Way Worldwide, "and now we have the good fortune of having him serve on the council to scale United Way's impact across the country."
As former CEO of Bankers Trust, Suku, and the executive team, not only grew Iowa's largest independent community bank into a company with $4.5 billion in assets today, they also created a culture of giving back, with more than $10 million in charitable contributions over 10 years. Suku's own accomplishments include serving on the boards of 37 non-profits and raising more than $50 million for causes in Greater Des Moines.
"Suku sets the bar at the highest level for central Iowa leaders to engage in our community," said Elisabeth Buck, president of United Way of Central Iowa. "He especially understands the importance of raising the dollars needed to do critical work, and his ideas and passion on this council will lead to greater impact in communities across the U.S."
At United Way, Suku shared United Way of Central Iowa's campaign twice, including during its Centennial year, and served on the Tocqueville Society committee, increasing donations in those years. He is currently serving on United Way of Central Iowa's Campaign Cabinet and is focused on fundraising to expand Vision To Learn, a program that provides eyeglasses to central Iowa children who need them at low-income schools.