United Way of Central Iowa has hired Stephanie Chin as community impact officer – income. In this role, Stephanie will lead the community's efforts to increase the percentage of central Iowans who are financially self-sufficient.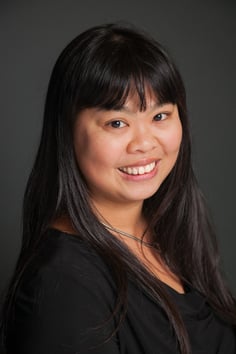 Chin comes to Des Moines from Washington, D.C., where she served as a subject matter expert on financial stability and education at United Way Worldwide. In that role, she helped build MyFreeTaxes, an online tax filing service for anyone who makes less than $66,000 annually, into a system that grew to 200,000 tax filers from 50,000 two years before. She also created a grant process that became an organization-wide model for managing multi-million dollar grants.
"Stephanie brings deep expertise and a rich background in financial stability that will advance our work in our Income priority," said Renée Miller, chief community impact officer at United Way of Central Iowa. "Her experiences show that she can grow an initiative into a large-scale effort and has dedicated her career to ensuring that all individuals have equal access to opportunities."
"I am humbled and excited to join the Des Moines community. While Des Moines is recognized as a top community in the nation and is growing rapidly, there are challenges we need to address. I hope that my skills and passion can raise awareness of those who struggle in central Iowa and we can work together to be the best community for everyone." - Stephanie Chin
Stephanie will lead United Way of Central Iowa's staff and partners who are working to increase financial stability for the one-third of central Iowans who struggle to cover basic needs. She will oversee strategies such as Bridges to Success, which is supporting 10,000 central Iowans in earning a high school equivalency diploma by 2020; the community's free tax preparation efforts, which returned more than $8.3 million in refunds to central Iowans in 2016; and Central Iowa Works, which aims to close a gap in the skills employers need and those who are qualified for those positions.
Stephanie graduated from University of California at Berkeley with a bachelor's degree in political economies of industrialized societies and English and received a Juris Doctorate and master's degree in business administration from Emory University. She has spent her career focused on working in nonprofits in Washington, D.C., San Francisco, New York, Atlanta, and Los Angeles.
Stephanie is enjoying exploring Des Moines and getting to know community members, as well as checking out the art museum and locally owned restaurants. Stephanie has a passion for career coaching and mentoring and hopes to share what she's learned on her journey with others in central Iowa.
Learn more about United Way of Central Iowa's work to increase financial stability: