United Way of Central Iowa's board of directors has approved the addition of five members for a two-year term starting July 2018.
"Our board brings diverse expertise and significant leadership to maximize our efforts in improving the health, education, and financial stability of all central Iowans," said Tom Mahoney, chair of the board for United Way of Central Iowa. "We look forward to welcoming this group of volunteers who represent our community's generosity and commitment to meeting our Goals for 2020."
The following board members were elected to the board: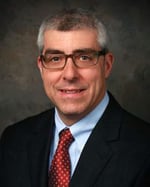 Peter Diliberti, Executive Vice President, Home Lending Capital Markets, Wells Fargo & Co
Peter Diliberti serves as the head of Wells Fargo Home Lending Capital Markets and is a member of the Wells Fargo Management Committee. In his role, Diliberti leads a team of nearly 2,500 home lending professionals supporting correspondent, secondary marketing, interest rate risk management, investor relations, and capital markets loan operations. Diliberti joined Wells Fargo Home Mortgage in 2003, where he previously served as the leader of the institutional lending finance functions. Prior to joining Wells Fargo, Diliberti was chief financial officer for the Bank One Retail Lending Group.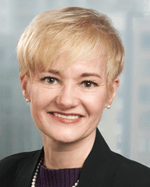 Christine Holmes, Senior Partner, Ernst and Young
Christine is a senior partner in Ernst and Young's Chicago office with more than 25 years of audit and accounting experience. As the control and methodology leader for financial services audit teams across the U.S., Holmes advises engagement teams on audit methodology and supports quality initiatives in response to the Public Company Accounting Oversight Board and internal quality reviews. Holmes has recently taken on the role of diversity and inclusiveness leader for Ernst and Young's Financial Services Assurance practice across the U.S. and will be relocating to Des Moines.
Steve Lacy, Executive Chairman of the Board, Meredith Corp.
Steve Lacy is executive chairman of the board of Meredith Corporation, a company committed to service journalism for more than 115 years. Lacy serves on the boards of Hormel Foods Corp. and Great Western Bank. In addition, he serves on The Advertising Council and The International Federation of the Periodical Press. He is chair of the board of The Association of Magazine Media and The Kansas State University Foundation. In the Des Moines community, Lacy is chair of The Community Foundation of Greater Des Moines and the Des Moines Redevelopment Corporation.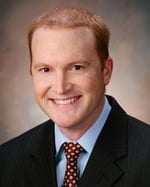 Drew Porter, Global Portfolio Leader, Corteva Agriscience
Drew Porter is the global portfolio leader for Wheat, Alfalfa, Inoculants, Sorghum, Rice, Pearl Millet, and Mustard for Corteva Agriscience™, Agriculture Division of DowDuPont™. In this role, he has responsibility for global crop and trait portfolio strategies and overall profitability for these product lines. He works closely with the commercial business and research organization to anticipate and meet the future needs of farmers around the world. Since joining DuPont Pioneer in 2001, Drew has held roles in supply planning, finance, international and North America marketing, serving most recently as the director of product marketing for the U.S. & Canada region of DuPont Pioneer.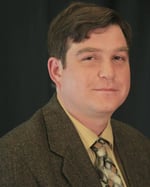 Charlie Wishman, Secretary Treasurer, Iowa Federation of Labor, AFL-CIO
Charlie Wishman is a former member of IAM Local 254, AFSCME Locals 3450 and 2023, and, currently, is a member of AFT Local 716. Charlie has spent several years working with and for the labor movement in a communications role. He first became active in advocacy as community liaison for the Food Bank of Iowa, then as a community organizer and lobbyist for Iowa Citizen Action Network. He served as communications specialist for AFSCME Iowa Council 61 until joining the Iowa Federation of Labor AFL-CIO in 2011 as communications director. He was elected Secretary-Treasurer in 2012
The 2018 Book of Lists ranked United Way as one of the most influential boards in central Iowa.