United Way of Central Iowa has appointed Rubén Vázquez as the organization's first Chief Diversity, Equity, and Inclusion (DEI) Officer.
We are so excited to welcome Rubén to our community and to our team. He will join the organization's senior leadership team on Monday, September 19, 2022.
Creating and filling this role was the first action I asked of our Board of Directors when I came on as President in 2021. As Chief DEI Officer, Vázquez will support and continue the organization's internal and external equity initiatives as part of the UNITED to THRIVE strategic imperative.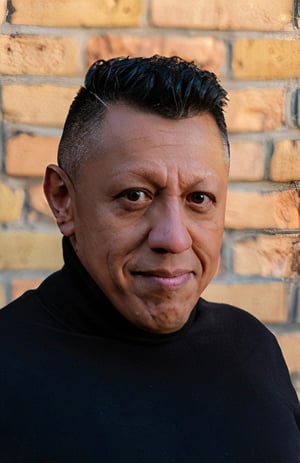 This work represents a central priority for United Way of Central Iowa, and we are confident that Rubén's combination of expertise and leadership is exactly what our organization needs.
"I can't wait to join the fantastic team at United Way and the dynamic community of central Iowa," said Vázquez. "My philosophy is that diversity is what makes us different, and inclusion is how we incorporate those differences to yield stronger communities of belonging."
Vázquez has more than 20 years of experience in social justice, advocacy, civic engagement, community-based initiatives, and advancing diversity, equity, and inclusion at personal, institutional, and systemic level. Rubén has worked in the nonprofit, for-profit, education and government sectors, dedicating his career to advocating for underrepresented populations and engaging them to become primary stakeholders in their community.
United Way partnered with Koya Partners, the executive search firm with an exclusive focus on recruiting senior leaders to mission driven roles, to help conduct a rigorous and extensive national search after gaining insight from a diverse committee of board and community leaders.
"We felt strongly that the process of filling this role needed to be thorough," said Sean Vicente, United Way of Central Iowa's Board Chair. "The role reflects our commitment to equity in all we do, and we are very excited to welcome Rubén and look forward to what he will bring to our team and our community."
Rubén and his family immigrated to the United States from Mexico City more than 40 years ago. He holds a master's degree in Public Administration from Hamline University and a Certificate in Global Arbitration Law & Practice from Hamline Law School & Queen Mary University, London, England.
In 2016, Rubén was appointed by Governor Mark Dayton to the Minnesota Council of Latino Affairs. In addition, he has also served on several community boards and advisory committees. In 2016, Rubén was a candidate for the Minnesota House of Representatives. In 2021, Rubén was recognized by the Twin Cities Business Journal as a notable LGBTQA executive in the Twin Cities.
As a member of the LGBTQA, the Latino, and the immigrant communities, Rubén's lived and professional experiences and perspectives will inform his work in this new role.
Please join us in welcoming Rubén and Sarah (who have been together for over 20 years), and their two children, Isaiah (17 years of age) and Jasmine "Jay" (14 years of age) to the central Iowa community.