United Way of Central Iowa announced yesterday that Elisabeth Buck, the organization's President since 2017, will retire in July 2021. Buck joined the organization in 2011 as Chief Community Impact Officer, where she oversaw United Way's mission-focused work. She was promoted to President in 2017.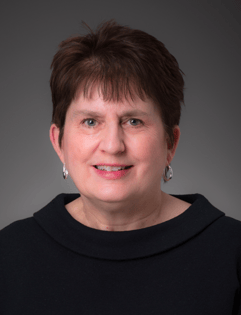 "Leading the amazing team at United Way of Central Iowa has been an incredible honor, and I am so proud of what we have accomplished together," said Buck. "We are fortunate to live in an incredibly generous community, one so willing to help those most in need. I am amazed at the strong partnerships we have formed and can't wait to see what's next for this great organization and for central Iowa."
Among other accomplishments during her tenure, Buck helped launch OpportUNITY (a community plan to reduce poverty), HealthWorks (a program focused on helping central Iowans excel in healthcare careers), Read to Succeed (an early-education literacy initiative), statewide 211 resource information services, the 21-Day Equity Challenge, and UNITED to THRIVE (United Way of Central Iowa's new strategic focus).
Buck successfully fostered a mission-focused culture around addressing the health, education, and financial stability needs of all central Iowans. She elevated equity issues in the community and advocated for eliminating racism and disparities wherever they exist.
"We are tremendously grateful for Elisabeth's leadership and commitment to United Way of Central Iowa's mission and to our community," said Nora Everett, Board Chair. "She connected the generosity of this community with the strategies and investments that have and will continue to change lives here in central Iowa."
"The past year has been challenging for nearly every business sector," said Andy TeBockhorst, Chief Strategic Communications Officer. "Under Elisabeth's guidance, despite the challenges we faced during the pandemic, our organization has remained strong, agile, and focused on supporting our community, our region, and our state."
The United Way of Central Iowa Board of Directors has begun an executive search process to identify the next president. Their work is expected to be completed by July 2021.