The many quality child care providers in central Iowa are an essential part of the community, and their services are an important piece of the puzzle for many working parents. But the community and the state are still trying to figure out how to navigate the complicated process of providing Child Care Assistance to all of those who need it.
Laura Trainer, director of Wonder Years Academy in Des Moines, founded the child care center in 1992. Wonder Years serves 64 infants, toddlers, and children from their neighborhood and surrounding areas, transporting kids to and from three area schools.
More than 80 percent of the families at Wonder Years pay with Child Care Assistance (CCA)—benefits for low-income families from the Iowa Department of Human Services (DHS). Wonder Years and other centers that accept CCA benefits receive only 45 percent of the market rate from the government reimbursement.
We asked Laura to explain how an often-overlooked regulation affects child care centers, working families, and all of central Iowa.
Q: How has the CCA reimbursement rate affected your center?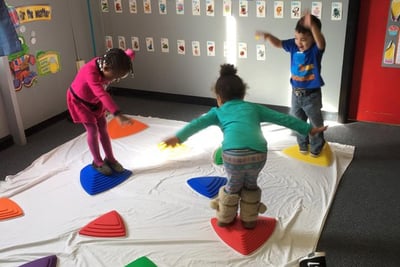 A: It's just not enough to pay for the quality of service—especially staff education and training—that the children need and that everyone agrees we should provide.
That's probably one of the biggest issues with the low reimbursement rate—my ability to attract quality staff that want to stay in the industry. It's hard to keep them here because we can't give them the wages they deserve.
"When McDonald's is paying more than someone who takes care of a child, there's a problem." —Laura Trainer
Q: How does the reimbursement rate affect your bottom line?
A: Across the board, we are losing an average of $50 per week per CCA slot. That's $104,000 a year.
Because of our location and the community we serve, nearly all the families qualify for Child Care Assistance. We are dedicated to that community after 25 years. So we do all we can with what we receive.
When I first opened, I was for-profit, and we struggled because of the low reimbursement rate. We came very close to closing down the center. At that time, we partnered with United Way, and they helped me go from for-profit to nonprofit status. That helped us get more funding and more training for the staff so we could stay above water.
"I have seen other centers drop CCA, and some put aside just two or three spots per classroom for Child Care Assistance."
Q: Are low-income, working families affected by the reimbursement rate?
A: Yes, they have limited access to quality child care centers.
We have a family with parents who work at Jordan Creek and live on the north side of Des Moines. It would be easier for them to drop off their kids at a child care center by their workplace, but those centers don't accept Child Care Assistance because of the low reimbursement rate.
It's hard to find centers that take Child Care Assistance. The ones that do take it (like we do) are nearly always full.
Q: Should the state adjust the CCA reimbursement rate?
A: If they are taking quality child care seriously and want the centers and the staff to have quality training, they have to back it up and support the centers with a reimbursement rate that covers our costs.
New regulations are coming for more training for employees, which is going to take more income, but the reimbursement rate is not going to be higher.
"The environment the children should be in, the equipment and the technology the children should have access to—that all takes money."
If the reimbursement rate does not go up, there are going to be more centers pulling out of Child Care Assistance.
Q: Does the reimbursement rate have larger ramifications for our community?
A: Our centers are molding these children and getting them ready to become lifelong learners. We are getting them ready to go into the school system, work with their peers, and get an education. If we don't get them the quality care they need, they won't succeed in school.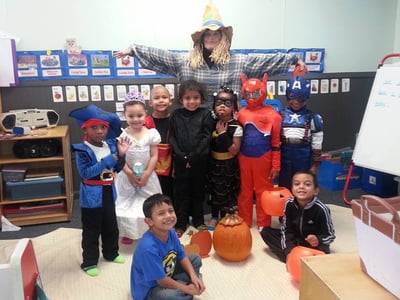 Without quality child care when they are younger, kids can exhibit negative behaviors in the classroom that cause teachers more time away from instruction for all students.
"We need to get the children to the point that when they get to school, they are ready to learn."
It affects every child. It affects the whole society.
---
United Way of Central Iowa advocates for indexing the CCA reimbursement rate to the market rate so providers receive the same amount of income for every child.
To learn more about current child care issues or to help us take action against poverty in central Iowa, click below, or contact us directly.