For starters, your donation to United Way of Central Iowa creates a significant impact on your family, neighbors, and the people you meet every day in your community.
By fighting for the health, education, and financial stability of all central Iowans through United Way, you are making sure your kids have the best environment to learn in at school, your neighborhood is safer as more people earn a living wage, and your company and community are healthier as more people can make healthy choices.
But what about the other reasons to donate to United Way? What else do you get when you give? Here are five additional benefits you receive when you make a donation to United Way:
1. Build community spirit.
Our community is unique for our proud spirit of giving back. In fact, central Iowa is the most generous region in the nation, ranking no. 1 in per capita giving to United Way in campaigns that raise more than $25 million. Your investment in United Way bands our community together to tackle challenges that no one individual can solve alone, so that everyone who lives here has a chance at a quality life.
Watch what happens when we as a community invest: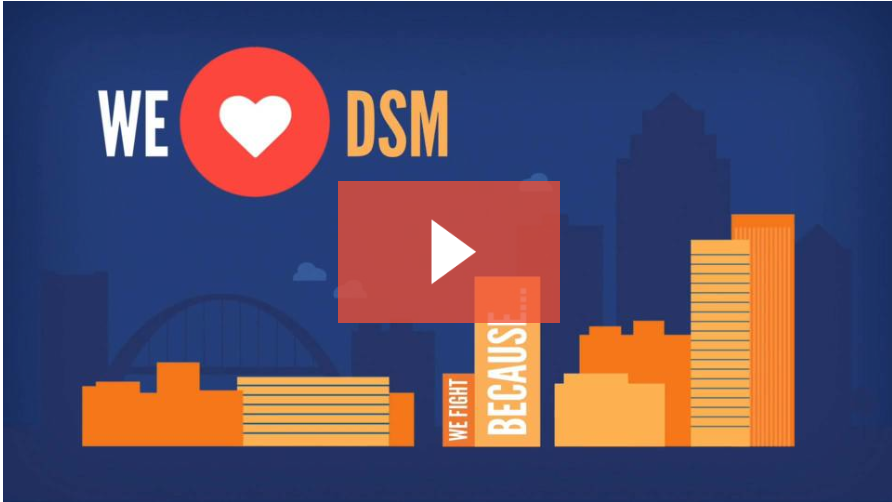 2. Network with like-minded professionals.
Are you looking for a way to use your VTO? We have lots of opportunities for you to engage in our work beyond just giving your dollars. As a United Way donor, you will begin to receive updates on the impact of your donation, as well as special opportunities to volunteer and attend events to connect with like-minded professionals. Many of our leadership givers who have volunteered on our committees and board have noted that they received a boost in business or career opportunities. Get started with these volunteer opportunities and watch for our quarterly e-newsletter.
3. Be recognized.
You have the option of being recognized for your contribution through an online registry of leadership givers. If you give at certain levels to our Women United or Education Leadership Initiative, or are a member of our Tocqueville Society, you'll also be recognized annually in the Business Record.
4. See accountability with your dollars.
United Way of Central Iowa has received the highest four-star rating from Charity Navigator for the past 14 years, which means the dollars you give are used in the most fiscally responsible and impactful way possible. When you direct your gift to United Way, you invest in the local programs you care about, while also ensuring that those programs achieve meaningful results and are working to meet larger community goals in education, income, and health.
5. Live happier and set a model for your family.
Research shows that giving to charity can improve happiness and help bring meaning to your life. And with a greater sense of purpose, you're also boosting your health. Not to mention that by giving back to your community, you're setting an example for your children and community that will impact their future well-being.
Join your United Way campaign!
Thank you for doing more than write a check each year. Thank YOU for creating a meaningful impact on the lives of central Iowans and for making the community we love better. Learn more about your giving options.