Iowa has become a refuge for thousands—a place to call home for those who thought the word had no meaning left. These refugees have survived catastrophes in their personal and political lives. In Iowa, they can and will thrive if Iowans are willing to welcome and assist them during the challenging transition. In order for this to happen, knowledge and understanding is needed.
Carly Ross, director of the U.S. Committee for Refugees and Immigrants (USCRI) in Des Moines (a funded partner of United Way of Central Iowa), shared some of her expertise with us as we prepared for the 2016 Refugee Summit on October 7–8. Here's what you need to know about these new Iowans.
1. Iowa has a long history of welcoming refugees.
In 1975, Governor Robert Ray established a task force to resettle 1,200 Tai Dam refugees displaced by the Vietnam War. Then, he welcomed the Vietnamese "boat people." Iowa continued its commitment to refugees by welcoming Eastern Europeans in the late 1980s and Bosnians in the 1990s. Today, USCRI in Iowa resettles between 650 and 700 refugees each year. That number may go up—President Obama recently announced that the U.S. will resettle 30 percent more refugees next year.
2. Refugees are coming from all over the world.
Displacement due to conflict, disease, political violence, or famine is a common phenomenon across the globe. The Burmese and Bhutanese have been coming to Iowa for many years, and we have recently seen increased numbers from the Democratic Republic of Congo, Somalia, and Syria, says Ross.

3. It takes a long time to get to Iowa.
Refugees don't just walk out of their countries and take a flight to Iowa. Some, particularly those from Asia, have been living in refugee camps for 10–15 years. Whole generations have grown up in camps. Others, like Syrians, have fled more recent violence. Ross says refugees don't end up in Iowa until they have been away from their home country for at least three years.
4. Refugees are just like you.
"They have the same fears and worries and hopes and dreams as you or me," says Ross. "They have been through, in some cases, really traumatic or horrific experiences and witnessed things no one should ever have to see. But at the same time, they have the same daily aspirations."
"When you talk to a refugee on a personal level, you start to see we are all just humans with the same struggles and concerns."
5. Refugees want to assimilate into American culture.
A common misconception is that refugees live in segregated communities and resist their new society. Although they certainly want to keep their own cultural traditions alive, Ross says they are incredibly eager to learn English, get their driver's licenses, and send their kids to school.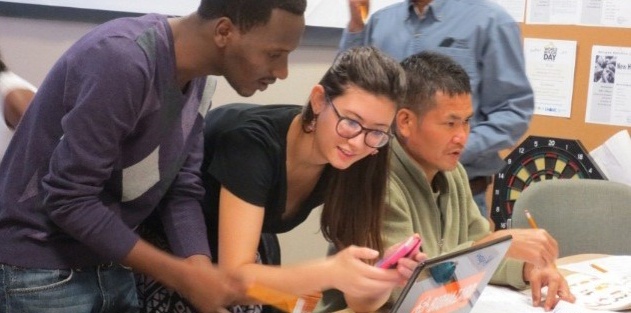 6. Refugees don't receive public funding for very long.
For the first eight months, they receive Refugee Cash Assistance from the government for food, rent, and other essentials. After that, refugees mostly rely on nonprofits like USCRI for additional support; although, they can enroll in the same public benefits open to any American. Agencies like USCRI are a huge help in getting refugees settled in their new homes. The ultimate goal is for families to become self-sufficient after about six months. Most of what USCRI does is logistical—meeting families at the airport, furnishing their apartment with donated items, making doctor's appointments, enrolling kids in school, and teaching English. These services are worth much more than cash.
7. Refugees are our allies, not our enemies.
Ross emphasized that we are not at war with refugees. "They are fleeing the very violence that terrorists are creating," she says. "They absolutely share the same concerns that we do. Their lives have been upended and overturned by terrorist activities."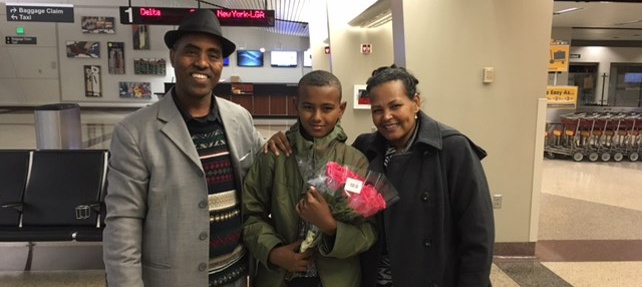 8. It would be very difficult for a terrorist to pose as a refugee.
Although politicians and commentators have raised the alarm recently about terrorists hiding among refugees, Ross says such a situation is extremely unlikely.
"The refugee population is the most highly vetted and screened population there is," she says. "It takes so long to get accepted and approved."
9. Refugees are successful.
In the 10 years Ross has worked with refugees, she has seen her clients go on to earn university degrees, land professional jobs, and start giving back to the community that welcomed them. The numbers bear out these findings. According to a report by the Migration Policy Institute from 2009-11, refugee men in the U.S. were more likely to work than their U.S.-born peers; 67 percent of them were employed.1 Nearly 30 percent of refugees nationwide had earned a bachelor's degree, and nearly 60 percent had a high school diploma and some college.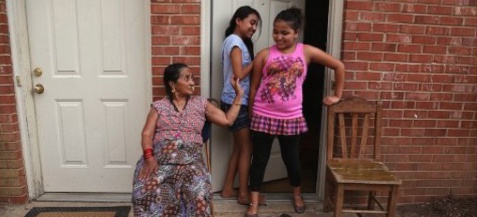 10. Even small interactions can make a big difference.
Welcoming refugees is an intentional, daily choice, says Ross. She recommends practicing civility and tolerance, even in the most trivial interactions—with the cashier at a store or the housekeeper at your hotel. Those positive experiences can add up to a feeling of security and belonging for a refugee.
"Just remember to live and embody the spirit of welcome that is inherent in being an American," says Ross.
11. Refugees are waiting to befriend you.
USCRI's Family Friends program matches community members with newly arriving refugee families. The new friends go on outings, share meals, and schedule play dates with kids. It's a great way to learn about a different culture. For those with less time, USCRI offers other volunteer opportunities and accepts donated household items.
---
OpportUNITY—United Way's initiative to fight poverty together and eliminate barriers to financial stability—includes a working group dedicated to addressing the needs of New Iowans, including refugees and immigrants. To learn more or join the working group, click this link or the button below.
1. "The Integration and Outcomes of U.S. Refugees: Successes and Challenges." Randy Capps, et al. Published by the Migration Policy Institute, June 2015.