Each year United Way works with legislators, communities, programs, and leaders across the state of Iowa to establish mission-driven public policy goals and priorities to achieve systemic changes.
Subscribe to Receive Legislative Updates
Each year during the Iowa Legislative Session, United Way of Central Iowa's Advocacy Officer Dave Stone sends out a weekly update of the progress that has been made, and the challenges we face, regarding our community legislative priorities.

Fill out this form to receive that weekly update, as well as any significant news or information throughout the year regarding our community advocacy efforts.
Federal Elected Officials
Iowa Senators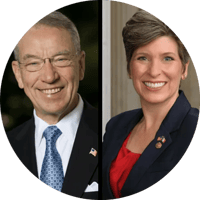 Contact information and details for Iowa's Senators:
Nonprofit Advocacy & Lobbying
Can nonprofits lobby? What is legal? The following sites are useful resources for nonprofits engaging in public policy and advocacy
2020 Legislative Priorities
Each year United Way of Central Iowa and other United Ways around the state collaborate to develop our top priorities for the Iowa legislature in the areas of education, income and health, the building blocks for a good quality of life. Our work to advocate for public policy changes to work toward achieving our goals for 2020 happen both directly through face-to-face meetings with legislators, leaders, and influencers in our community, and indirectly by helping all central Iowans engage their legislators regarding these issues.
Below are the legislative priorities that we have identified for the 2020 legislative session. Download a PDF of our 2020 Legislative Agenda for a printable summary.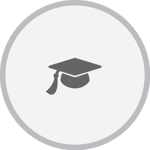 EDUCATION
Eliminate the ability of high school students to dropout at age 16 and require high school diploma or equivalency completion.

Support poverty and English language learner weighting in the school funding formula to help low-income students reach their full academic potential and help stem the decline in academic success rates among these populations.

Support expansion of the child, dependent care and early childhood development tax credits to allow more Iowans to benefit from these programs.


INCOME
Support the recommendations of the Iowa Skills2Compete Coalition including:


Lead efforts to eliminate the child care "cliff effect" and increase access to quality and affordable child care by expanding income eligibility of the Child Care Assistance (CCA) program to 0-185 percent of the federal poverty level including a tiered co-pay schedule.
Advocate for the stabilization of the child care provider market through CCA program improvements and reimbursement rates.
Maintain current investments in adult basic education, PACE programs, pathway navigators, industry sector partnerships and GAP tuition assistance at $12.5 million and expand PACE programs to include apprenticeships and other work-based learning opportunities.
Support the Future Ready Iowa initiative to help grow Iowa's workforce through new investments that build on the solid foundation of programs and funding currently in place.



Promote the recommendations of the SNAP Employment & Training Workgroup to increase engagement with the federal Supplemental Nutrition Assistance Program Employment & Training program (SNAP E&T).


Support access to justice by adequately funding the judicial branch, and supporting programs to promote efficient and fair access to the legal system.


HEALTH
Support efforts of the Coalition to Advance Mental Health in Iowa for Kids (CAMHI4Kids) to fund the Children's Behavioral Health System established in 2018 via HF 690.


Support the recommendations of the Well Kids of Central Iowa Coalition:


Promote healthy habits through 5-2-1-0 messaging and technical assistance resourced by childhood obesity funding at Iowa Department of Public Health
Support a direct appropriation in support of the Double Up Food Bucks program



Support the recommendations of the ACEs 360 Coalition (Adverse Childhood Experiences)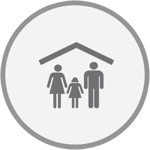 ESSENTIAL NEEDS
Lead efforts to begin state investment in the statewide 211 coalition for resource referral and disaster recovery services provided to Iowans.


Support a sales tax exemption for food banks & pantries serving low-income Iowans.


Deregulate the Farm to Food Tax Credit to allow producers to directly donate fresh produce to food banks and pantries.


Support a direct appropriation to the food insecurity safety net system.