Each year United Way works with legislators, communities, programs and leaders across the state of Iowa to establish mission-driven public policy goals and priorities to achieve systemic changes.

United Way's advocacy work is focused on:
Developing relationships with elected officials from both parties at all levels of

government

Sharing what we have learned from our initiatives and heard from the community

Focusing on where we align with others and working with allies to collectively drive change
Below are tools, references, and information regarding United Way's advocacy efforts in Iowa.
Nonprofit Advocacy & Lobbying
Can nonprofits lobby? What is legal? The following sites are useful resources for nonprofits engaging in public policy and advocacy
2017 Legislative Priorities
Each year United Way of Central Iowa and other United Ways around the state collaborate to develop our top priorities for the Iowa legislature in the areas of education, income and health, the building blocks for a good quality of life. Our work to advocate for public policy changes to work toward achieving our goals for 2020 happen both directly through face to face meetings with legislators, leaders, and influencers in our community, and indirectly by helping all central Iowans to engage their legislators regarding these issues.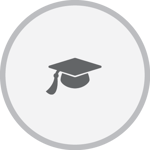 EDUCATION
One in four Iowa children does not read proficiently by the end of third grade—a strong predictor of future education success. United Way of Central Iowa supports policies to increase the number of Iowa children reading proficiently by the end of third grade, a key indicator of high school graduation.
Fully fund summer learning and literacy programs

Raise Pre-K funding level for low-income students

Support the Governor's Chronic Absenteeism Advisory Council recommendations


INCOME
United Way of Central Iowa advocates for policies that enable Iowans to upskill and sustain employment to increase income.
Eliminate the child care "cliff effect" by expanding Child Care Assistance Program eligibility and adjusting provider reimbursement rates

Support the Iowa Skills2Compete Coalition recommendations


HEALTH
United Way of Central Iowa advocates for a comprehensive, holistic approach to health and well-being, focused on prevention and addressing root causes of poor health outcomes.
Support the Iowa ACEs 360 Coalition recommendations

Ensure successful implementation and management of an adult mental health system

Support the Well Kids of Central Iowa Coalition recommendations