Knowing when and how to communicate with employees during periods of significant change, like the pandemic, can be challenging. But taking the time to communicate is critical to building your workforce now and in the future, says Chris Lorenz, director of engineering and manufacturing at Palmer Group.
In a crisis, situations can change daily – sometimes even more frequently than that. Being in a constant state of change can cause employees added stress. Minimizing the stress requires regular updates from leaders to assure employees that they will continue to be informed as thoroughly and as often as possible. When a difficult situation arises, be as transparent as possible – even if that means sharing that the issue at hand needs time to create a clear and thorough strategy. In times when no obvious solution is present, consistent communication can maximize productivity and minimize concern.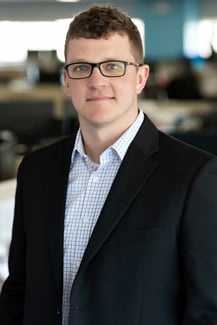 Chris Lorenz, Palmer Group
Here are five opportunities Lorenz identifies for open communication in the workplace to engage employees:
1. Check in more regularly.
Employees' situations may also change during a crisis, as spouses switch jobs or childcare options become limited. An employee even could choose to resign if they don't think their employer will adjust to their needs. Regular check-ins from company leaders and managers could help them understand the needs of their most valuable asset – their team – and share resources and offer support.
"Communicating can help you know what is coming and be ready to adapt, adjust, and retain that person," says Lorenz.
Some organizations offer specific times when employees can call their manager or human resources department to check in. Not everyone will call in during that time but having a set time opens the door for staff to talk about any challenges.
2. Create opportunities for input.
As you weigh tough decisions, such as how to cut costs or re-open your business in a safe way, seek employee feedback. You could get ideas you haven't thought of and you will help staff get on board for changes that are coming.
You can simply say to your team: "Here is what we are thinking about doing. What do you see as possible risk factors we should consider?" Or instead of one-on-one meetings, manage feedback through an online survey tool or app.
If you ask for feedback, make it clear that employees' ideas will be considered, but not all ideas can be implemented. Be prepared to hear criticism and learn from it.
3. Ask for solutions.
When employees raise an issue or ask for an adjustment, such as flexibility in their work schedule, Lorenz encourages them to also bring a solution. It's easier for you to consider adjusting for your employees when they present an idea for how it could work.
4. Be transparent during the hiring process.
It's important to be as transparent as possible about your process for hiring, says Lorenz. Job seekers are either making tough decisions about having to get a job right away or about leaving a stable position for an unknown situation. They need to know your timeframe for making a hiring decision to weigh their best options in the moment. A delay in your hiring process could be a red flag that causes a potential employee to drop out of the candidate pool.
5. Offer support through a layoff.
"If layoffs are unavoidable during the crisis, companies should be ready to communicate with the impacted individuals as to what resources are available and provide assistance to make the transition between positions as smooth as possible," says Lorenz.
Support employees by providing outplacement services through an organization like Palmer Group or by offering a list of resources employees can access right away. Encourage them to connect with 211 by calling 211 or by visiting 211Iowa.org. The referral specialists can connect your employees with local services and resources they may need.
LEARN MORE
Central Iowa Works' Thriving Workforce Initiative helps employers implement new strategies to boost employee engagement and retention. Find more ideas and sign up for updates: