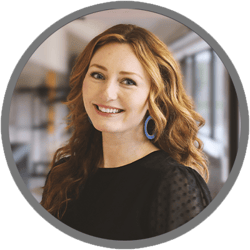 Powered by Purpose was honored to lead a workshop at last month's Women Lead Change conference, focusing on the benefits of purpose in the workplace and individually. As part of our panel discussion, Tammy DeHaai, vice president of People Strategy for Graham Construction Company, presented how her organization puts their purpose in action. Not only have they put in the work to identify Graham Construction's organizational purpose, they also prioritize efforts of putting it into practice that helps empower employees to recognize their own purpose and how it fits into their role with the company.
As a company that specializes in building medical facilities, every new hire at Graham Construction goes through what they refer to as "rounding." They adopted this process from the "Rounding for Outcomes" approach shared by Studer Group, a health care coaching group. It comes from the medical practice of making patient rounds, which improves clinical outcomes, promotes patient safety and increases efficiency and patient satisfaction.
What is rounding?
Essentially, rounding for Graham Construction's purpose is the consistent practice of asking specific questions to employees. Graham leaders ask their teams a series of five questions monthly to gain valuable feedback and create better connections in the workplace.
The five questions they revisit monthly are:
"What is the best thing in your world right now?"
"Who is the ONE person at Graham that deserves a high five, thanks, or note of recognition?"
"What is currently your biggest challenge/stressor at work?"
"Do you have all the tools and equipment to do what you need to do in order to be successful in your job?"
"Is there anything you need from me or that I can do for you"
Each one of these questions acts as an important tool in building relationships, identifying potential process improvements and offering support from leaders of the organization.
The benefits of rounding
Tammy shared that in the time since Graham Construction began "rounding", they've experienced increased employee satisfaction and company loyalty. They believe the process also ultimately helps attract and retain high performing employees. This simple practice has helped to empower Graham Construction employees to feel a sense of purpose in their work, and it reinforces the impact that leaders can bring to the workplace by making simple changes to how they interact with others.
This example of rounding is a small and sustainable way to cultivate inclusivity and transparency among team culture. While a single approach to culture transformation will not be right for every organization, incorporating opportunities for leaders to listen as Graham Construction has demonstrated, organizations can start to create environments that empower both leaders and employees.
Does your organization have an inspiring example of cultivating a great culture with purpose? I'd love to hear about it! Email me, and let's chat!