Getting healthy food into the hands of people who live in neighborhoods with limited or no access is essential for helping central Iowa improve our overall health and well-being.

Community gardens play a critical role in supporting high-poverty or food desert neighborhoods. If you are a nonprofit organization and have a community garden, want to start a community garden, or own an area of land managed and maintained by a group of individuals to grow and harvest food crops for non-retail, personal or group use, consumption or donation, apply for a mini-grant!
Apply for a Community Garden Mini-Grant on or before February 22.

This mini-grant opportunity is provided by United Way of Central Iowa in partnership with Eat Greater Des Moines, whose mission is to identify, develop, and connect resources with the broader community to support the entire food life cycle. United Way of Central Iowa funds the grants and serves as administrator with expert guidance and support from Eat Greater Des Moines.
Applicants for new and existing community gardens must be located in Polk, Dallas, or Warren County. Community gardens may be common areas and/or be divided into separate plots for cultivation by one or more individuals, or may be farmed collectively by members of a group. For purposes of this funding, the garden cannot be used for retail or job training programs.
Priority is placed on gardens serving communities with limited access to healthy foods, such as high-poverty or food desert neighborhoods. If awarded, the awardee will be required to report food production either on a monthly or end-of-season basis by pounds or count.
Submission Process
1. Please download and complete the following proposal application form: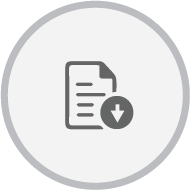 Download a Word Document version here.
2. Email or send in the completed application to Jessica Nelsen, Jessica.Nelsen@unitedwaydm.org, on or before Monday, February 22, 2021.


---
Informational and
Technical Assistance Session

Have questions about the Community Garden Mini-Grant
and and application process? Join us for a virtual informational session on:


January 28, 2021
2:00 - 3:00 p.m.
GoTo Meeting
https://global.gotomeeting.com/join/487992733
Download the session slides here.
Community Garden Mini-Grant Information
Must be a community garden located in Polk, Dallas or Warren County.
A virtual information and technical assistance session will be held January 28, 2021 at 2:00 p.m. via GoTo Meeting. Call in to the information session by dialing:

(872) 240-3311

, Access Code:

487-992-733

.
Request must be between $200 and $6--. A maximum of $13,000 in grants will be awarded. Submission of proposal does not guarantee funding. Awarded funding does not guarantee ongoing funding.
Allowable expenses include equipment, irrigation supplies, water meter fees, seeds, planting, landscaping, scales, signage, or other necessary items to create, update, or enhance a garden space.
Award notifications will be sent no later than March 20, 2021.
Eligible funding will be released to awardees soon as March 23, 2021, and no later than June 30, 2021.
Funding will be reimbursed for purchases and/or vendors will be paid directly.
Awardees will be required to report food production either on a monthly or end-of-season basis by pounds or count (assistance will be available).
Please Note:
United Way of Central Iowa may request additional information regarding your proposal before making a final decision on funding.
Multiple applications from the same organization are permitted.
Questions? Contact Jessica Nelsen, Community Impact Coordinator, Health at jessica.nelsen@unitedwaydm.org or 515-201-8688.