Book Buddy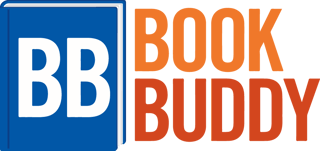 Children who start behind in kindergarten often stay behind in school. As a Book Buddy volunteer, you can help shape the future for children by preparing them for a successful start in kindergarten. Each week volunteers are paired with one or two students to read the selected book and review curriculum questions for 15 minutes and then repeat the activity with another student.
Even with prep time, the opportunity only requires 40 minutes. Reading begins mid-October and continues through April - a total of 24 weeks with breaks scheduled around holidays and spring break. Invite a friend or colleague to alternate a weekly shift!
Opportunities are weekday mornings from 9:20 to 10:00 am. Choose the day and location that works best for you:
Bidwell Riverside Child Dev. Center
1203 Hartford Ave
Tuesday or Friday


Capitol Park
800 E 12th Street
Wednesday or Friday


CFI Child Development Center
801 Forest Ave
Tuesday or Thursday


Conmigo
828 Scott Avenue
Wednesday or Thursday


House of Mercy


1409 Clark St.




Tuesday or Friday




Oak Academy


1401 Center Street




Tuesday or Thursday



Perry Child Development Center
920 18th St.

(not pictured on map)
Perry, Iowa 50220
Tuesday or Thursday


West Des Moines Child Care Center


1721 25th St. Ste. 200


West Des Moines, IA 50266
Tuesday or Thursday

Wonder Years Academy
3838 MLK Parkway
Tuesday or Wednesday

Program results are compelling – three years after reading with a mentor, 10% more students are reading proficiently than their peers not Book Buddy. Even more convincing are the bright smiles and growing confidence of Book Buddy students! Join our team of readers or contact Rachel to learn more at bookbuddy@unitedwaydm.org or (515) 554-1417. Process includes a one-hour training and background check.
Book Buddy wouldn't exist without the support of Women United.
---

Stuff The Bus

According to early literacy research, within the U.S., access to books is essential to reading development: the only variable that directly correlates with reading scores is the number of books in the home.
However, most recent data describes a profound, even shocking gap: while the ratio of books to children in middle-income neighborhoods is approximately 13 books to 1 child, the ratio in low-income neighborhoods is 1 book to 300 children. Additionally, more than 80 percent of childcare centers serving low-income children lack age-appropriate books.
---

Women United Early Learning Centers

** Accredited by the National Association for the Education of Young Children (NAEYC). NAEYC sets professional standards for early childhood education, and to help families identify high-quality child care and early education programs. To earn NAEYC's accreditation, a program conducts a self-study to determine how well it meets the standards. After necessary improvements are made, the program is observed by professional validators and then reviewed by a national panel. Programs are accredited by NAEYC for a five-year period.
---
Women United Funded Programs by Strategy

Strategy 1.1: Provide access to preventive health services that foster positive & mental health development

Smile Squad
Licensed Social Worker
First Five/Developmental Screening
Connections in Primary Care
Strategy 1.2: Strengthen parenting skills & resources to promote early learning and interaction at home
Literacy Specialist
Literacy Support
Play & Learn
Strategy 1.3: Expand access to & improve the quality of early care & education environments for at-risk children
Early Childhood Consultants
Teddy Bear Town
Quality Early Learning Centers (6)
Reach of the Stars (Warren & Dallas; CCR&R)
Early Childhood Quality Initiative
Child Care Nurse Consultants
Quality Rating System (QRS) Actions Plans
Dallas County Gap Funding (CCNC)
Scholarships
Strategy 1.4: Improve quality of training & professional development for early care & education providers
TEACH Scholarships
Refugee Child Care Providers
Training & Development
WAGE$
Strategy 1.5: Increase availability & utilization of quality preschool for at-risk children
Book Buddies
Reach Out & Read