Book Distribution Information

On May 25, 2021, the community will come together to donate thousands of books. Volunteers will then sort and box up the books for distribution to community partner programs that can get the books into the hands of children who need them the most.
If your program is interested in receiving books from Stuff the Bus, fill out the form on this page. We will provide more details via email.
Due to Covid-19, we will distribute pre-sorted boxes of books using safety protocols. Books will be distributed at United Way of Central Iowa at the end of May.
For more information about book distribution, please contact Vanessa Sedrel, Stuff the Bus Program Coordinator at vsedrel@unitedwaydm.org.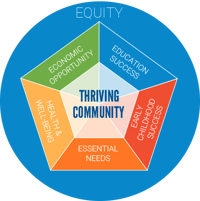 Stuff the Bus is part of United Way of Central Iowa's UNITED to THRIVE strategic focus on Education Success, where central Iowa youth are academically successful and have a plan for their future.