The refugees in our community have survived difficult times. Let's welcome them as new Iowans. We are better together!
Together with community partners business, government, education, and nonprofit, United Way of Central Iowa and the Refugee Alliance of Central Iowa (RACI) are hosting the 2017 Refugee Summit. The goals of the Summit are to celebrate the accomplishments of refugees in central Iowa and raise awareness about the ways they enrich our community and how we can support our new neighbors.
2017 Refugee Summit
At the summit, you will learn more about refugees, their contributions to central Iowa, and their ongoing needs in our community.
Friday, October 6
For employers, government officials, educators, nonprofits, and community members
---
Registration: 8:00 – 8:30 a.m.
Program: 8:30 a.m. – 4:30 p.m.
Keynote: 3:45 p.m.
Cultural Reception: 4:30 – 6:00 p.m.
Keynote presentations by Ilhan Omar and Dr. Mark Grey
Session topics include Refugee 101, education, employment and entrepreneurship, and health
Refugee simulation (pre-registration required)
Reception honoring the cultures of refugees in our community with art, dance, music, and literature
Registration fee: $40 for full day, including keynote and reception
Cultural reception and keynote speaker only: $30 (limited space)

Interest table: $40 (includes 1 lunch on Saturday)
Represent your agency or organization to share information about resources and opportunities for refugees in our community on Friday, 4:30-6:00 p.m., and Saturday, 9:00 a.m.-1:00 p.m.
Saturday, October 7
For refugees: Exploring resources and opportunities, answering questions, and getting help
---
Registration: 9:00 – 9:30 a.m.
Program: 9:30 a.m. – noon
Lunch: 12:00 – 1:00 p.m.
Special Parent session: 1:00 – 2:00 p.m.
Keynote by Rep.

Ilhan

Omar
Health screenings offered by

Des

Moines

University and Dental Connections
Flu shots from Polk County Health
Employer fair
Information provided by community organizations
Housing information
Interpreters available
Transportation provided, if needed
Registration: Free for refugees (pre-registration required)
Interest table: $40 (covers Friday and Saturday)


Ilhan Omar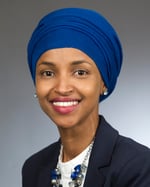 Ilhan Omar is an experienced Twin Cities policy analyst, organizer, public speaker and advocate. She was recently elected as the Minnesota House Representative for District 60B, making her the highest-elected Somali-American public official in the United States. Ilhan is the Assistant Minority Leader, with assignments to three house committees; Civil Law & Data Practices Policy, Higher Education & Career Readiness Policy and Finance, and State Government Finance. In addition to serving in the legislature, Ilhan is a mother of three and the Director of Policy Initiatives at Women Organizing Women, where she empowers East African women to take civic leadership roles in their community. Born in Somalia, Ilhan and her family fled the country's civil war when she was eight.
Dr. Mark. A. Grey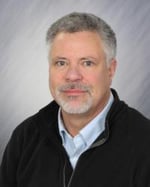 Dr. Mark A. Grey is Professor of Anthropology at the University of Northern Iowa. He is also Director of the Iowa Center for Immigrant Leadership and Integration and the New Iowans program. The Center is an award-winning program that provides consultation, training, and publications to Iowa communities, churches, organizations, and employers as they deal with the unique challenges and opportunities associated with influxes of immigrant and refugee newcomers. He has published extensively in academic journals and for non-academic audiences on immigration in the Midwest. His handbooks include: Welcoming New Iowans: A Guide for Citizens and Communities; Welcoming New Iowans: A Guide for Managers and Supervisors; and Welcoming New Iowans: A Guide for Christians and Churches.
Resources from the 2016 Summit
"The Refugee Summit brought together hundreds of people from different organizations and sectors in Iowa, along with dozens of refugees from our community. We should be proud of the enthusiasm in central Iowa for providing a warm welcome to these individuals."