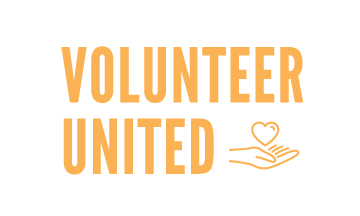 Free Employee Recognition Toolkit
April 18-24, 2021 is National Volunteer Week. It is an opportunity to recognize and thank volunteers who lend their time, talent, voice, and resources to meet the critical needs of our community. It is a time to celebrate the impact of volunteer service. We have provided a toolkit for you to recognize your employees for National Volunteer Week.
United Way of Central Iowa offers leadership, guidance, and hands-on volunteer experiences to add value to your company's corporate citizenship practices. We know that through your Corporate Social Responsibility programs, philanthropy, and volunteer efforts, your company can benefit society while boosting your brand. We are here to help you further your mission and contribute to impact and sustainability for your organization.
Use our free Volunteer Recognition Toolkit to celebrate National Volunteer Week with your employees. Plus, remember to contact your United Way Corporate Engagement Officer for more ideas, or email Ramona Gaukel, Volunteer Engagement Officer, United Way of Central Iowa.
Volunteer Stories
A look into volunteerism
around Central Iowa
This past year, we learned how to safely host volunteer events during a pandemic. We are featuring some of our partners for their unique and effective events that kept volunteerism at the front of their organization.
See our feature stories:
Remote VTO Event
Essential Needs & Homelessness

This event was recorded so you may use it at any time. It focused on youth and adult homelessness. Click to watch a recording. Consider making outreach kits for homeless to donate. Click here for more information about donating street outreach kits.
Social Media Tools
Free social media templates to download
Utilize your social media to highlight your company's volunteerism culture. Be sure to use #liveuniteddsm and #volunteerunited in your recognition posts! Below are some posts to put on your own social media in support of your volunteerism!
Templates:
Thank You Notes
Downloadable Templates
National Volunteer Week is all about recognition for volunteers. Send your volunteers a personalized "Thank You" to show your appreciation. Make it even more special by having their manager and CEO sign it!
Logos & Graphics
Downloadable Images
Resources:
Recognition Resources
Tools, data & quotes
During National Volunteer Week, we recognize the power of volunteers to make a difference, and the extraordinary individuals who are at the center of social change.
Resources: