Iowa adults live with some form of mental illness.



NAMI


Traumatic experiences can make a child six times more likely to experience depression as an adult.


Iowa ACES Report


More work is missed due to poor health for an individual thriving in only physical well-being versus someone thriving in all five factors of health.
Gallup National Health and Well-Being Index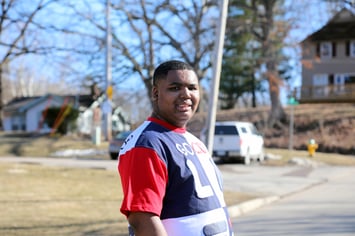 Jontavious has lived away from home four times in mental health treatments for autism. After returning home the last time, United Way-funded ManUp Iowa helped stabilize him and open him up emotionally. Now 16, he's been home for two years; he just earned his driver's permit and landed his first job.