2019 Community Impact Report
Published at the LIVE UNITED Celebration, the 2019 Community Impact Report highlights progress toward central Iowa's Goals for 2020 in Education, Income, and Health.
This is what we accomplish when our community UNITES to tackle our most critical problems. This is what happens when we come together to fight for the health, education, and financial stability of all central Iowans. These achievements belong to all of us.
---
Stories
These stories are examples of the strength, generosity, and resilience of the people in our community. These are the people we fight for—as they fight for themselves, their families, and their futures. For United Way, these are the true heroes—the ones who guide us as we strive to build a stronger community for all central Iowans.
MISSY
Missy Montero has missed a lot of school. In addition to raising her younger sister and niece, the 17-year-old has juvenile arthritis and severe migraines. Flex Academy, funded by United Way of Central Iowa, has allowed Missy to work at her own pace and keep up when she misses days. She will graduate from East High School in May.
RHONNIE
Forced to choose between paying for rent or textbooks, Rhonnie chose the latter and ended up living in her car for months. United Way's Central Iowa HealthWorks funded her final two semesters at Mercy College of Health Sciences and provided the emotional support she needed to graduate. This grandmother of 9 was recently hired by MercyOne Medical Center.
BIZIMANA
A refugee from Burundi who lost his family land in war, Bizimana began to farm again through the United Way-funded LSI Global Greens program. Today, he grows eggplant, broccoli, and many others crops on two acres in Altoona and sells the produce at the Downtown Farmers' Market. Now Bizimana and his family can eat healthy year-round.
---
LIVE UNITED Award Winners
The LIVE UNITED recognition awards are United Way of Central Iowa's way to honor and recognize organizations and individuals who have made a significant impact in the community over the past year. The honorees are selected by a panel of independent judges representing the business and nonprofit communities. The judges carefully evaluated each nominee for their outstanding achievements in advancing United Ways' community progress in Education, Income, and Health.
GAME-CHANGER Awards
These awards honor organizations for their dedication, innovation and success in GIVING through the 2017 United Way campaign.
Fewer than 300 Employees:
Delta Dental of Iowa
300-799 Employees:
Federal Home Loan Bank of Des Moines
800+ Employees:
John Deere
IMPACT-MAKER Awards
These awards honor organizations and an individual that has shown determination and tenacity working toward solutions for a specific issue or cause that relates to the community goals for 2020.
Fewer than 300 Employees:
Eat Greater Des Moines
300-799 Employees:
American Equity Investment Life Insurance Company
800+ Employees:
Kum & Go
HAND-RAISER Awards
These awards honor organizations and an individual whose service and dedication to United Way through VOLUNTEERING in central Iowa are helping to transform our community and tackle our most daunting challenges.
300-799 Employees:
KPMG
800+ Employees:
John Deere

Trail-Blazer Award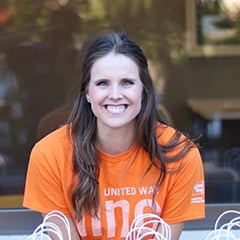 Kelsey Arganbright
As co-chair of Farm Bureau's 2017 campaign, Kelsey increased donations to United Way by nearly 12%. She is a founding member of United Way LINC for young professionals and has served on the LINC committee for three years, with a focus on recruiting new members.
Impact-Maker Award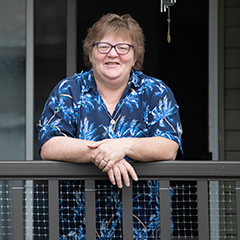 Debra Harrison
Two years ago, Debra found herself unexpectedly homeless. Now living on her own, she advocates for housing issues through United Way and YMCA Supportive Housing, where she found the community she needed.
Hand-Raiser Award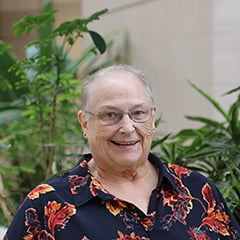 Barb Sharp
Since 2014, Barb has given 725 rides to cancer patients to get to medical appointments. She also coordinates all the volunteer drivers for the Road to Recovery program at the American Cancer Society.
Spirit of Central Iowa
The SPIRIT of CENTRAL IOWA Award honors the one organization that—through giving, advocating, and volunteering—has shown an exceptional level of dedication to helping attain the community goals and impact work of United Way of Central Iowa.
Athene
---
The 2019 LIVE UNITED Celebration is sponsored by: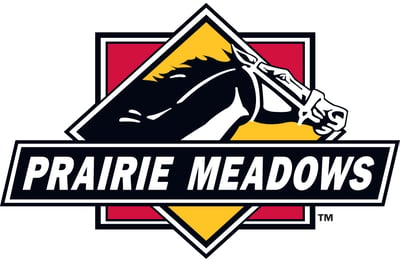 Prairie Meadows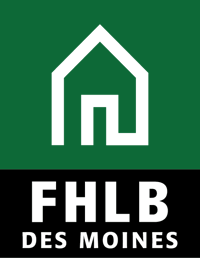 Federal Home Loan Bank of Des Moines