On the longest day of the year, from sunrise to sunset, 1,200 central Iowans will join together at sites all across the area to build an unprecedented 2,500 literacy kits for children in our community.
---
Literacy Solstice is a signature event of Read to Succeed, United Way of Central Iowa's multiyear campaign to increase third-grade reading proficiency in central Iowa to 90 percent by the year 2020.

United Way of Central Iowa is partnering with the following companies to build literacy kits on-site with employee volunteers.
American Enterprise
Aureon
DuPont Pioneer
Farm Bureau Financial
Guide One
ITA Group
LCS
Mercer
Nationwide
Principal
UPS
Voya
Wells Fargo
If your company is listed above and you haven't received an email about the event, please contact Rachel Brown at rbrown@unitedwaydm.org.
What's a literacy kit?
The kit in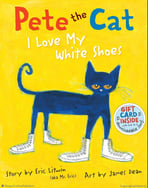 cludes a book and related activities perfect for one-on-one interaction and imagination. The kits were designed to focus on the skills young children need when learning to read while, at the same time, diving deeper into the book and its themes. The literacy kits will be used by children in the classroom, in afterschool programs, in child care centers and for building libraries at home.
Why participate?
By joining us on June 20, you
will do more than assemble literacy kits that reinforce the fundamentals of reading. You will come together with your neighbors to support a critical cause: improving literacy in our community.
Don't miss this opportunity to connect with your neighbors, get creative, learn more about literacy and make a difference in children's lives.