Support the Iowa ACEs 360 Coalition Recommendations
Legislative Priority: Promote the long-term health and well-being of Iowans by addressing adverse childhood experiences through prevention, early identification and intervention, the development of a comprehensive children's mental health system, and ensuring quality care is available through managed care organizations for at-risk Iowans.
Sign up for
Legislative Updates
Stacking the Deck Against ACEs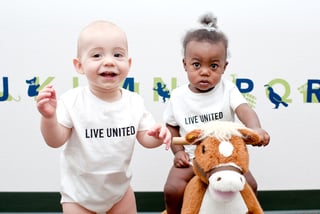 Children are resilient. You hear it all the time. They bounce back from skinned knees, broken bones, and fights with friends. But that doesn't mean children are immune to trauma. Increasingly, the kids of central Iowa are put in stressful or traumatic situations, which can jeopardize a child's future learning, behavior, and well-being over the course of a lifetime.